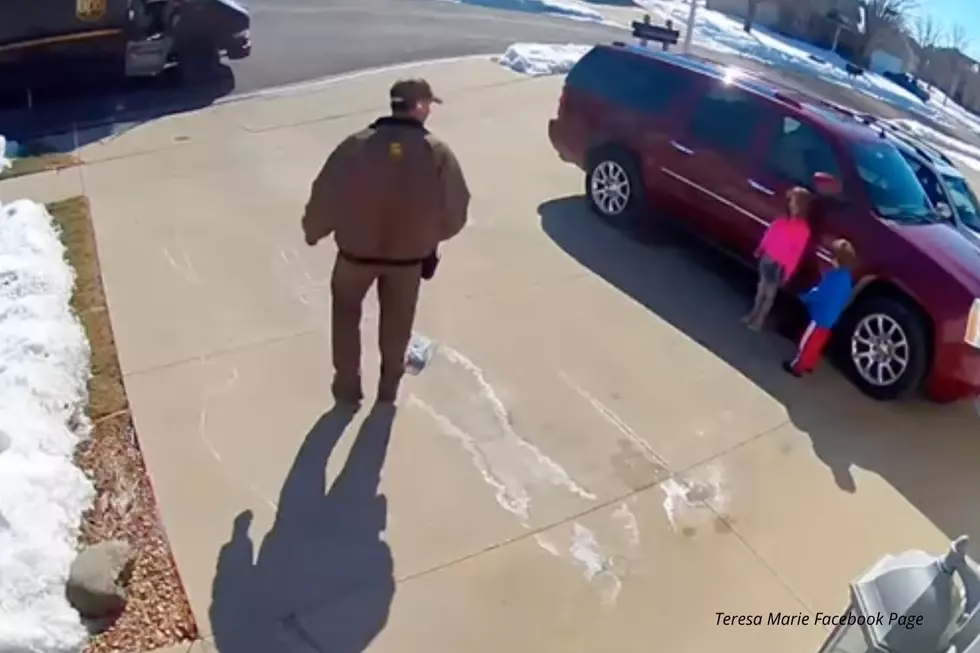 EXCLUSIVE INTERVIEW: Rochester UPS Driver Caught on Camera Jumping Around
Teresa Marie Facebook Page
Last week, the social media world was buzzing because of one guy!  In case you missed it, a UPS driver in Rochester was caught on camera jumping around.  The video was posted on social media by Teresa Marie and every person who had a chance to watch the video had a little more sunshine in their day.  (If you missed it, take a second and watch it here!).
Well, the story gets even better.  The wife of the driver saw her husband in the video and commented "That's my husband".  After a few messages and passing along our phone number, the husband, aka UPS driver, aka Jason Gruhlke, was kind enough to call the Y-105FM Early Morning Show to chat with us.
If you missed the interview on Y-105FM, don't worry, we saved it for you!  You can listen to it below:
Best quote from Jason about working, "If you can't enjoy your day, why even go?".
Truly thankful for all who have been essential and working so hard this past year during the pandemic.  I have never had so many packages show up at my house ever and it truly was only possible because of the essential workers like Jason.  The past year was full of many milestones.  Keep reading to remember some of those big moments and think back to those days that are now part of history.
Do you know another good news story that the world should know about? Let me know! You can find my contact info here.
Major Milestones From Beginning of COVID-19 Pandemic in Olmsted County, Minnesota
Scroll through the gallery to see the significant milestones from the first two months of the pandemic in Olmsted County, Minnesota.