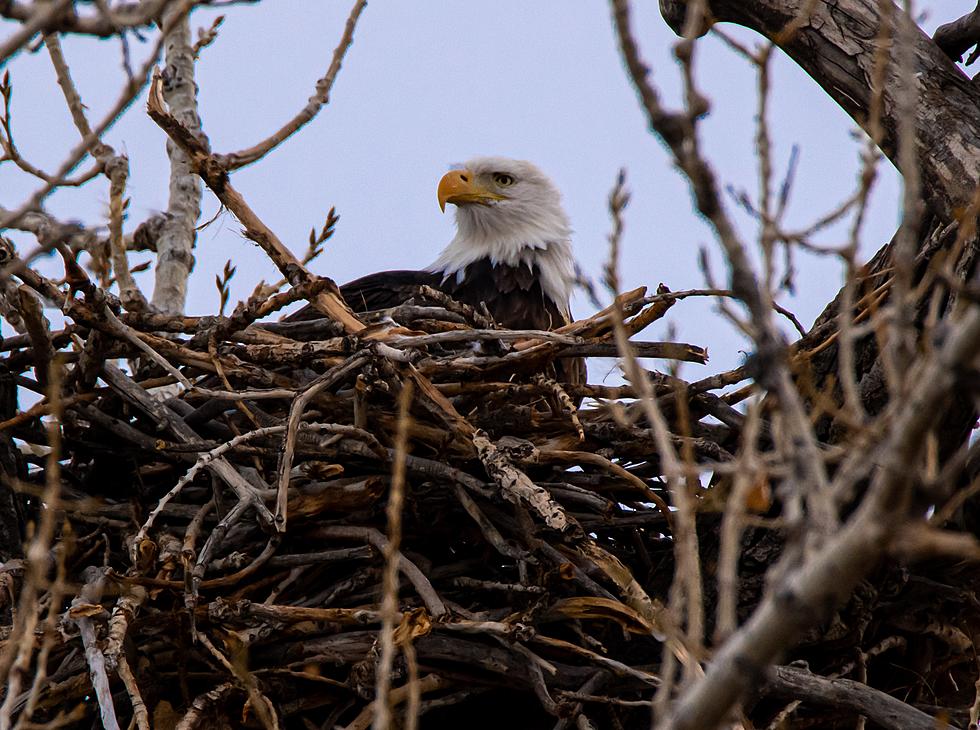 Exciting, See First Eagle Egg of the Year on Minnesota EagleCam
Photo by mana5280 on Unsplash
Exciting news for anyone in Minnesota who enjoys seeing the majestic Bald Eagle soar. The Minnesota DNR just shared that the first egg of the season has landed in a nest and the EagleCam was there to spot it. They shared the exciting news, along with a picture, on Twitter.
Minnesota DNR shared they had an idea it would be happening soon, because of a few tell tale signs. As
shared on their page
The pair has been preparing the nest bole with soft grasses and leaves for a few weeks. The female has been slowing down, spending more time in the nest and the male has been bringing foot to her in the next. These are signs that an egg was imminent.
So take note it was on February 15, 2023 at 12:30 pm the first egg was laid and now we wait to see if there will be more. The Eagle does not actually lay all her eggs at once, as Minnesota DNR says, "Average time between egg laying is 63 hours (between 2-3 days)". It's common for an eagle to lay one or two eggs, but they can have up to four, but three is rare and four is incredibly rare.
As for is she will lay more, we will have to wait and see and watch if you want on the EagleCam Here. Then continue the watch and wait to see when the eaglet hatches. If there is more than one, they usually don't hatch on the same day but several days apart. And when can we expect to see that hatching? Usually about 35 days after it's been laid. If my calculations are correct, then be checking that EagleCam around March 22 to see an eagle chick emerge into the world. I know I'll be keeping an eye out!
LOOK: Stunning animal photos from around the world
From grazing Tibetan antelope to migrating monarch butterflies, these 50 photos of wildlife around the world capture the staggering grace of the animal kingdom. The forthcoming gallery runs sequentially from air to land to water, and focuses on birds, land mammals, aquatic life, and insects as they work in pairs or groups, or sometimes all on their own.
8 Disappointing Pets All Minnesota Kids Had
10 Things All Minnesotans Can Relate to
Top 20 Minnesota Breweries From All Over the State
Top breweries in the Minnesota ranked according to Brewery Stars with representation from all over the state
LOOK: The least obedient dog breeds