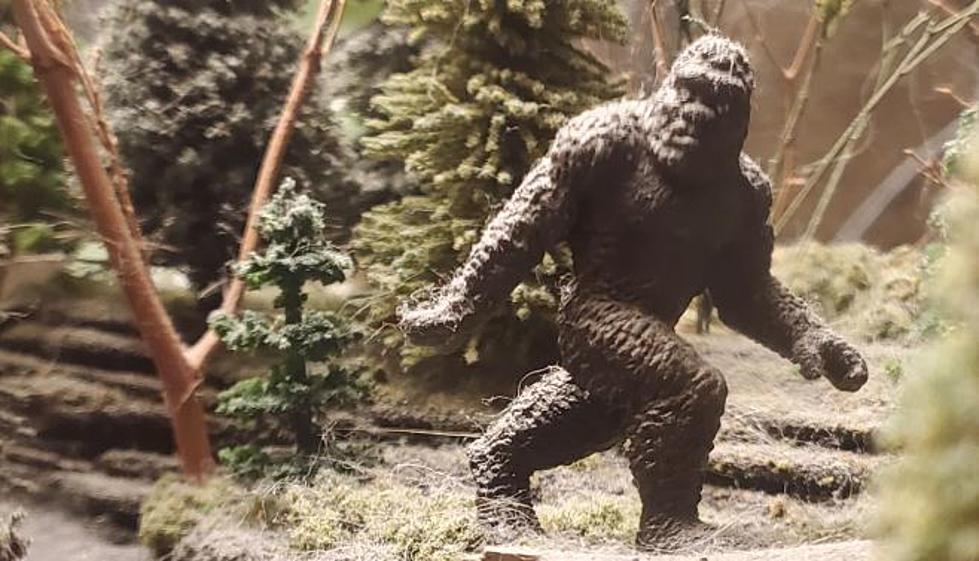 Don't Miss The Minnesota Bigfoot Conference Next Month
Tim Lyon
There certainly seem to be a lot of Bigfoot fans in Minnesota and rightfully so. He is the reigning World Hide & Seek Champion, after all.  Well, Bigfoot fanatics, get ready because the 2nd Bigfoot Conference is just around the proverbial corner.
This year it's slated to happen October 1st through October 3rd. That's three solid days of Bigfoot info from some of the leading Bigfoot experts. Tickets are on sale now and the event will be held at the Timberlake Lodge in Grand Rapids, MN
The conference is open to the public and organized by the Minnesota Bigfoot Research Team. No word on whether Bigfoot will make an appearance this year. He tends to be a no show at these conferences.
The Bigfoot Conference is doing things in a big way. It kicks off with a VIP dinner (you'll be responsible for your own food and drink tab). The VIP dinner will be held at a "secret location" where you can hang with other VIP ticket holders, event speakers and even join the all attendees for night hike.
Doors open at 9 AM Saturday and Sunday and speakers and other activities will begin at 10 AM.  If you're short on Bigfoot souvenirs or Bigfoot hunting supplies, no need to worry, there will be vender booths at the conference.
The Professor of Anatomy & Anthropology at Idaho State University, Dr. Jeff Meldrum will be the headline speaker at the event. Also appearing will be the co-host of "Animal Planet's Finding Bigfoot", Cliff Barackman and other Bigfoot experts.
Tickets are up to $99 for VIP tickets. Kids get in for $15. The Bigfoot Research Team says that the event is for a "group of like minded individuals that work together in proving the existence of Sasquatch aka Bigfoot".
Is it just me, or does anyone else wonder why no Bigfoot bones have every been found or even a Bigfoot den?  And is he really blurry or is that just the camera?
Hopefully, the big guy will make an appearance this year and the Bigfoot fanatics will be able to say "I told you so".
Celebs Share Their Personal Paranormal Stories
25 Scaredy Cat-Approved Halloween Movies
Here are 50 of your favorite retail chains that no longer exist.