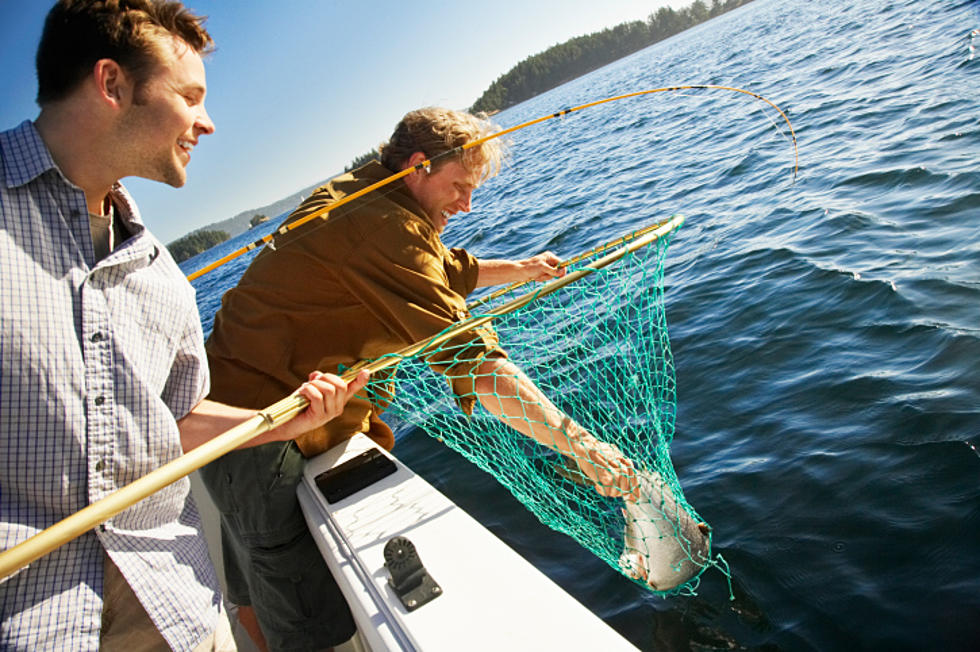 Don't Do This on a Boat in Minnesota Over the July 4th Weekend
Fuse
Minnesota Department of Natural Resources (DNR) conservation officers and other public safety officials will be watching extra careful this Fourth of July holiday weekend for people boating under the influence. The MN DNR announced this week they will be part of the nationwide Operation Dry Water to "highlight the dangers of boating under the influence of drugs and alcohol and call attention to the heavy penalties associated with boating while intoxicated (BWI)," according to a news release.
In Minnesota laws are among the stiffest in the country, "a relatively new law means people convicted of drinking and driving - whether they're driving a boat, motor vehicle or recreational vehicle - lose their privilege to operate any of them," states the release.
DNR Enforcement administrator Adam Block says, "We have absolutely no tolerance for boaters who choose to operate while under the influence. They endanger their own lives, but also the lives of every other boater on the water. The penalties associated with boating under the influence have never been higher, but they pale in comparison to losing your life ending someone else's life because of a choice you made."
While Minnesota's legal limit is .08, "public safety officials encourage boaters to leave alcohol on shore and boat sober on 'dry water.'" In 2020, nine of the 16 boating fatalities in the state involved alcohol.
High Fire Danger Across MN
The MN DNR reports high fire danger in parts of the state. Specifically Beltrami, Cass, Crow Wing, Hubbard, Itasca, Morrison, Todd and Wadena counties are under restrictions that limit fireworks and camp fires.
But the dry conditions are an issue all over says Casey McCoy, a fire prevention supervisor, "All of Minnesota is abnormally dry or is a stage of drought. With trees, grasses and shrubs dried out, it's east for a spark to quickly become a wildfire."
He says the DNR has seen an uptick in fire caused by UTV exhaust heat on the dry grass. More than 1,400 wildfires have burned about 35,000 acres in the state since March.
Enter your number to get our free mobile app
BEWARE! Look Out For These Dangers In MN Lakes!
After months of waiting, lake season is here! It's time to spend your days soaking up the rays and swimming in the refreshing water. Just make sure you watch out for these potential hazards.
11 Essentials for Hitting the Beach this Summer in Minnesota
It's heating up out there, so I wanted to put together a list of some items you need when heading to the beach. Other than the basics like a swimsuit and beach towel, here are some essentials you need to bring with you to the beach this summer in Minnesota.
Wow! Check out how Rochester has changed throughout the years in these Google photos.
As we are soaring down Hwy 52, it is hard to imagine what life was like in our town before the Target store was built where it is today. Or the house that you live in now, at one point in town, that wasn't there. In fact, Rochester has grown so fast throughout the years, most of our houses weren't even around 50 years ago! Don't believe me? Look through these photos to get a glimpse of what Rochester was like years ago.
18 Annoying Things that People in the Midwest are Doing
You know those Post-it notes that you used to put up on your mirrors or around your house to remind you of different things. Well, some people in Minnesota, Iowa, and Wisconsin could use a whole pile of those to put up all over their world because they need some refreshers on a few basic things. Most are about driving but there are a few other moments in life that you'll realize annoy you too.