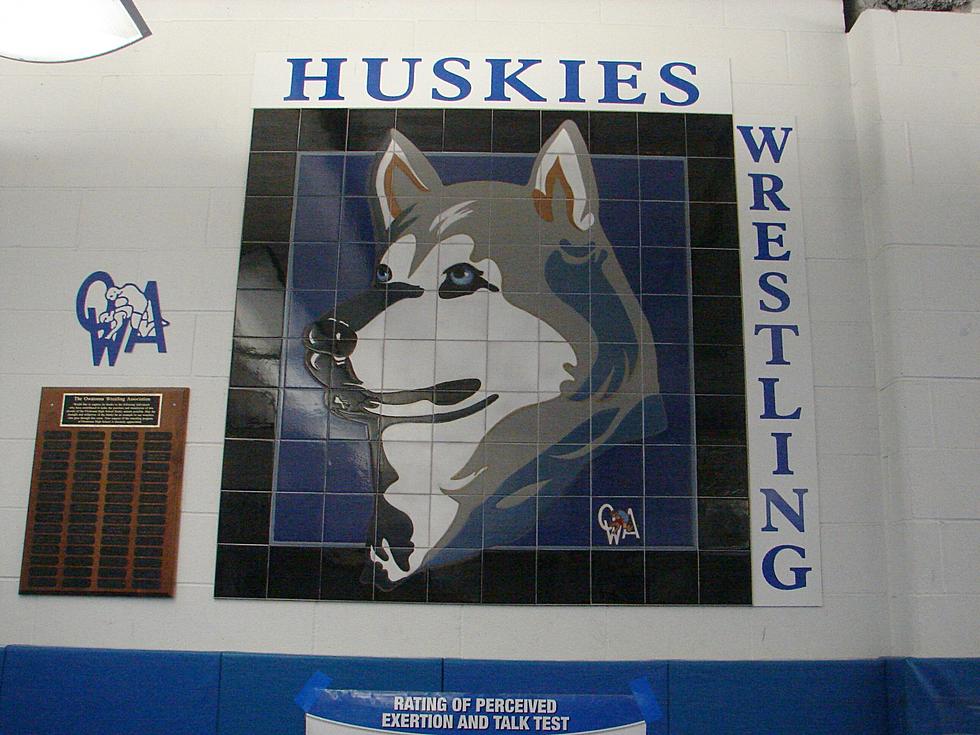 Depleted Huskies Can't Catch Tigers in Wrestling Tournament
Roy Koenig, Townsquare Media
The defending Section 1AAA Owatonna wrestlers couldn't make up for four forfeits despite winning five of the last six match-ups in Wednesday's section semifinals against Albert Lea at OHS. The sixth-seeded Tigers won the dual 38-33 over the second-seeded Huskies and advance to face top-seed Northfield Saturday at New Prague High School. The winner will then compete right away in the state quarterfinals against the Section 2AAA champ.
Albert Lea led 11-0 after the first two weights. Owatonna's Cael Robb and Jake Gronli won back-to-back matches to pull the Huskies within 11-8. But a pin followed by three forfeits left OHS behind 35-8.
Landen Johnson became Owatonna's all-time pins leader with a fall in about a minute at 160 pounds. The junior passed Peyton Robb atop the pins' list. Kaden Nelson earned a win at 170 to make the score 35-18. The Tigers clinched the meet with a win by one of their ranked wrestlers at 182 pounds.
Owatonna closed with wins by Andrew Nirk, Drew Kretlow, and Abe Stockwell for the 38-33 final. Albert Lea upset Faribault 40-25 in the first round Wednesday, also held at Owatonna High School.
Northfield reached the finals with an 80-0 win over Austin and a 41-21 victory over Rochester Mayo who beat Farmington in the quarterfinals 47-27.
Section individuals are reportedly going to be held Thursday, March 18 at Rochester Century High School and Saturday, March 20 at Farmington High School.
Elsewhere, Blue Earth Area topped Medford 33-27 with a pin at heavyweight to advance to the Section 2A finals against Kenyon-Wanamingo. Lake City upset No. 2-rated Kasson-Mantorville in Section 1AA. The Tigers will face No. 1 Simley in the Super Sectionals this weekend.
Enter your number to get our free mobile app
Major Milestones From Beginning of COVID-19 Pandemic in Olmsted County, Minnesota
Scroll through the gallery to see the significant milestones from the first two months of the pandemic in Olmsted County, Minnesota.