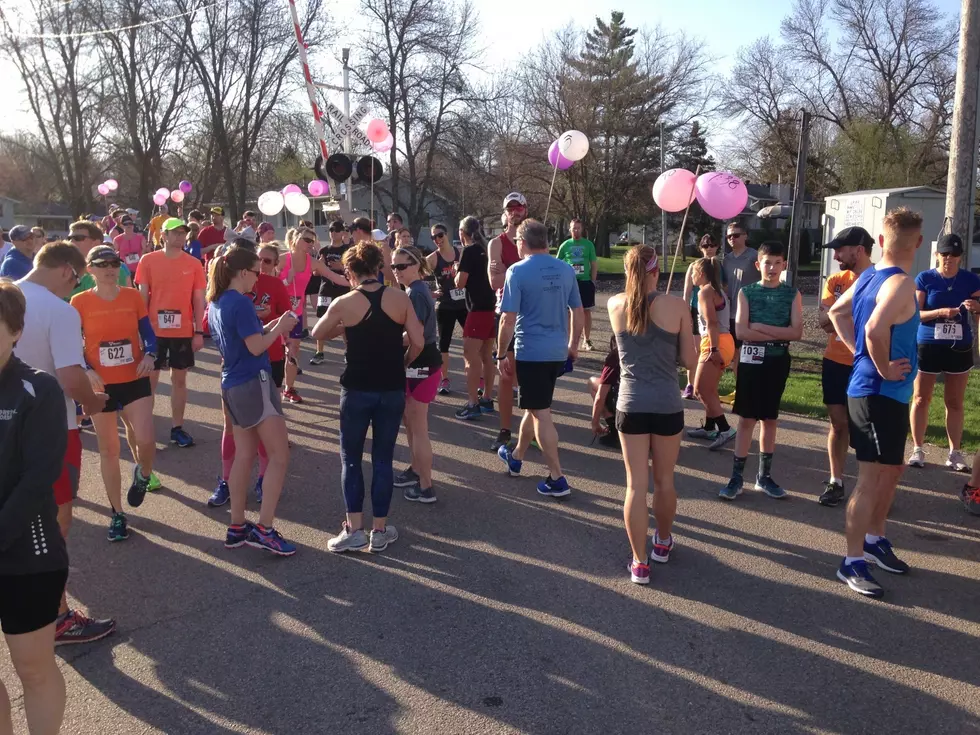 Could This be Owatonna's Last 'From the Heart Run?'
Roy Koenig/Townsquare Media (2018)
"What a ride" it's been. The annual From the Heart Run has benefitted Owatonna families as they deal with cancer. The 2022 event is Saturday, May 7, and might be the final one.
The committee announced on their website, "After nearly 15 years of planning, volunteering and making a difference in the lives of local families on their journey with cancer, this will be our last year of hosting FROM THE HEART. Our committee is getting busier and older, making it challenging to continue with this special event."
"Our hearts are sad...as it has been the best 15 years. Our hearts are happy...for all those that we have met, developed a relationship with and emotionally/financially supported."
The event features a 5K, half marathon, half marathon relay, and a kids' fun run. Get information on registering here. Sign up quickly (by April 26) to guarantee yourself a t-shirt. The kids' fun run doesn't require preregistration.
Recipients in 2022 are Jennifer Schwab and Shelly Johnson. The website states Schwab "has taken a medical leave from her teaching position with the Owatonna Public Schools to focus on her treatment...Jennifer is an Owatonna native who has found a passion in giving to others throughout her life."
Schwab has served on the From the Heart committee for the last 12 years. Her sister, Lisa Hilstad, was the first to benefit from the event in 2009.
Johnson "is in the infancy stages of her treatment with several months of treatment in front of her," according to the From the Heart website. "Shelly is a native of Owatonna and has worked at Climate by Design since 2001. "Shelly has volunteered for several years on various committees in Owatonna and is currently an OYHA [Owatonna Youth Hockey Association] board member and concession manager."
5 Great Places To Run Outside In The Northland
Things That Only Happen in the Movies