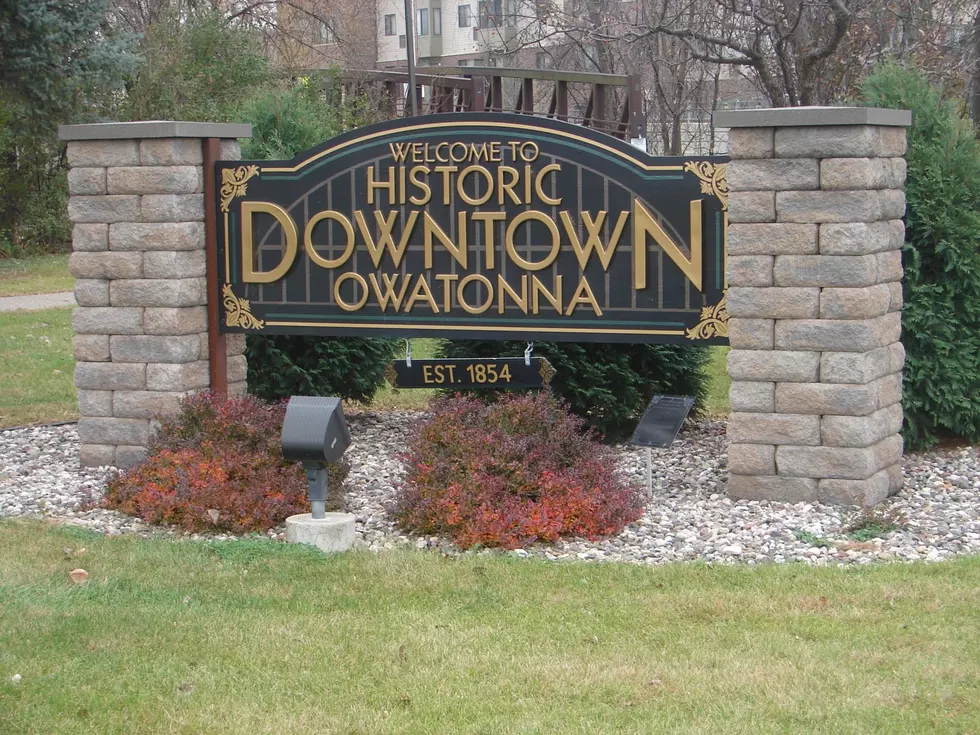 Coming Together to Support Small Businesses
Roy Koenig/Townsquare Media
Owatonna businesses, large and small, have a history of supporting organizations around town. Now small business is in need of a boost. The Owatonna Area Chamber of Commerce and Tourism (OACCT), major local businesses, and organizations including sports booster clubs are rallying to help out small businesses through Jump Start Owatonna.
During a radiothon promotion of Jump Start on AM 1390 KRFO and Kat Kountry 105 Friday, Julie Schultz with Costa's Candies of Owatonna said, "I think it's a great idea...There are businesses hurting...We're getting back to normal. But we're never going to have the normal we had...Owatonna has been a town of supporting people. The small businesses have always supported our schools, our activities, our fundraisers, all those things that happen in our town that make our town amazing"
"It's great that other businesses now and individuals can return that to those small businesses that are always supporting them. It's great to see the athletic programs step up and donate some money."
Schultz added that she appreciates those that supported her business by purchasing candy during the pandemic shutdown.
In a recent press release from OACCT, they state that the chamber, "in partnership with Amesbury Truth, Climate by Design International, Daikin Applied, Federated Insurance, Gandy Company, Life Fitness/Cybex, May Clinic Health System-Owatonna, Owatonna Hospital-Allina Health, Owatonna Partners for Economic Development, and Viracon is responding to the urgent call to help sustain Owatonna's small businesses as they fight for a way forward amidst the COVID-19 crisis and Beyond."
OACCT President Brad Meier said Friday that grants are being awarded on a rolling basis, "The grants are for up to $2,500...We've decided to allow that to be used for whatever the business deems they most need it for...Our first set we did review [last] week. So we'll be letting them know on Monday (June 15) that they received their grants."
There is a short application on the chamber's website. Meier say in-kind donations are part of the initiative such as sneeze guards made by Viracon and Gandy. Businesses are also encouraged to look at spending more money locally when possible. Individuals are invited to donate to the fund as well.
Jerry Besser with Tone Music commented, "typical Owatonna. When things are needed businesses and industries step up. This is another example of Owatonna taking care of its own, helping out...You've got the Day of Giving with the Night of Knights auction and the Young Life Cake Auction and the community really steps up."
Besser also thanked the chamber or keeping everyone updated during this challenging time.
Hat Chic owner Tanya Henson serves on the Jump Start committee, "My voice comes in as a business, not only a small business owner, small being 20 employees or less, and it also gave voice to what was really going on out here. And the fact that we were closed. That there was no foot traffic coming in. How were we able to exist and still pay our bills."
Henson said her business has been able to create more presence through their website. She also pointed out that people can support the program by purchasing a Jump Start Owatonna t-shirt.
Design plans for the new Owatonna High School