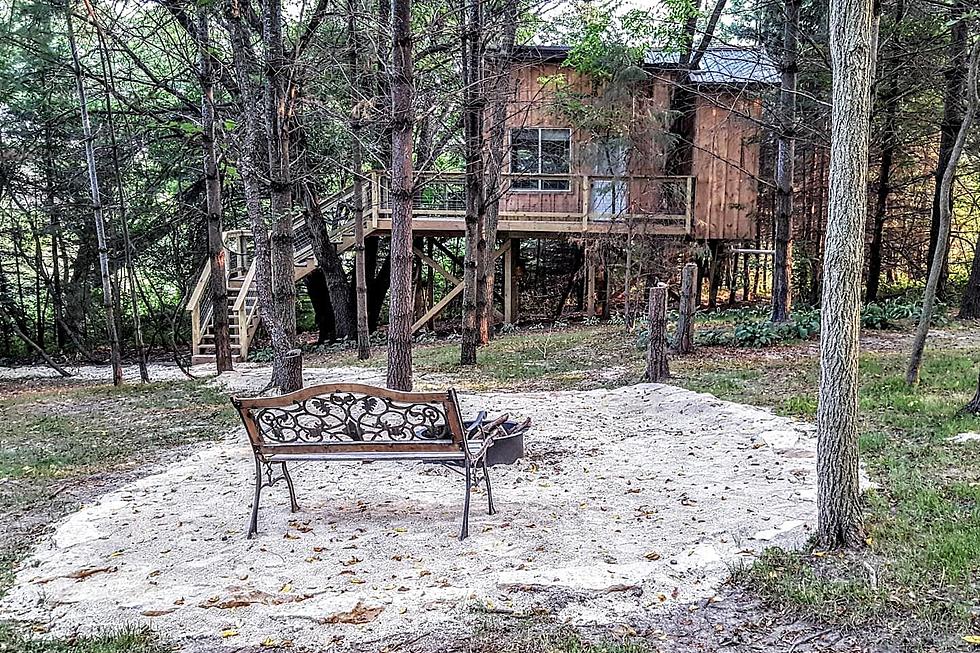 Charming Southeast Minnesota Treehouse Is Perfect For A Relaxing Getaway
Photo via Airbnb by Brenda
Nestled in the pines in Mabel, Minnesota, this charming Airbnb is a treehouse that is absolutely perfect for a relaxing getaway.
It doesn't matter if you want to catch up on a good book, or you are looking to take some time for yourself and enjoy the outdoors, this scenic vacation rental is the perfect spot.
It may not be very big, but the incredible 60-foot bridge that leads to the beautiful treehouse will immediately put you in the mood for relaxation. It costs on average
Charming Southeast Minnesota Treehouse Is Perfect For A Relaxing Getaway
This beautiful treehouse located in Mabel, Minnesota is the perfect vacation rental to enjoy some much-needed rest and relaxation. It has two full-sized beds to go along with beautiful views of Southeast Minnesota.
Nestled in the pines of the Driftless Region, if you are looking for a quick weekend getaway, this Airbnb would be the perfect spot. There is plenty to do in Southeast Minnesota, so as the listing says: "You will find several outdoor activities to explore. Bring your bicycle, fishing poles, atv/utv, kayak/canoe, binoculars, or a good book. Many activities for everyone in the surrounding area."
Check out some photos of this charming treehouse below!
Southeast Minnesota Airbnb Is Like A Time Machine To 150 Years Ago
Some Airbnb's in Southeast Minnesota are small, while others are mansions from 150 years ago! This rental in Red Wing, Minnesota, is amazing and the decor really makes you feel like you traveled back in time.
Southeast Minnesota Airbnb Mansion Is Like A Time Machine To 150 Years Ago
This Red Wing Airbnb is like traveling back to the victorian age. Built in 1876 in historic downtown Red Wing, this Victorian Mansion will take you back to the 1870s with decor and furnishings to match. This incredible vacation rental is definitely one of the most unique in the state.
Check out everything it has to offer below:
Jeff Bezos' Aunt is Selling Her Nearly $7 Million Minnesota Mansion
This incredible home on Lake Minnetonka has four bedrooms, seven bathrooms and is nearly 10,000 square feet. Priscilla Gise, who is Jeff Bezos' aunt, has listed the home for sale for
$6.95 million!
Check out why it got that price tag below!