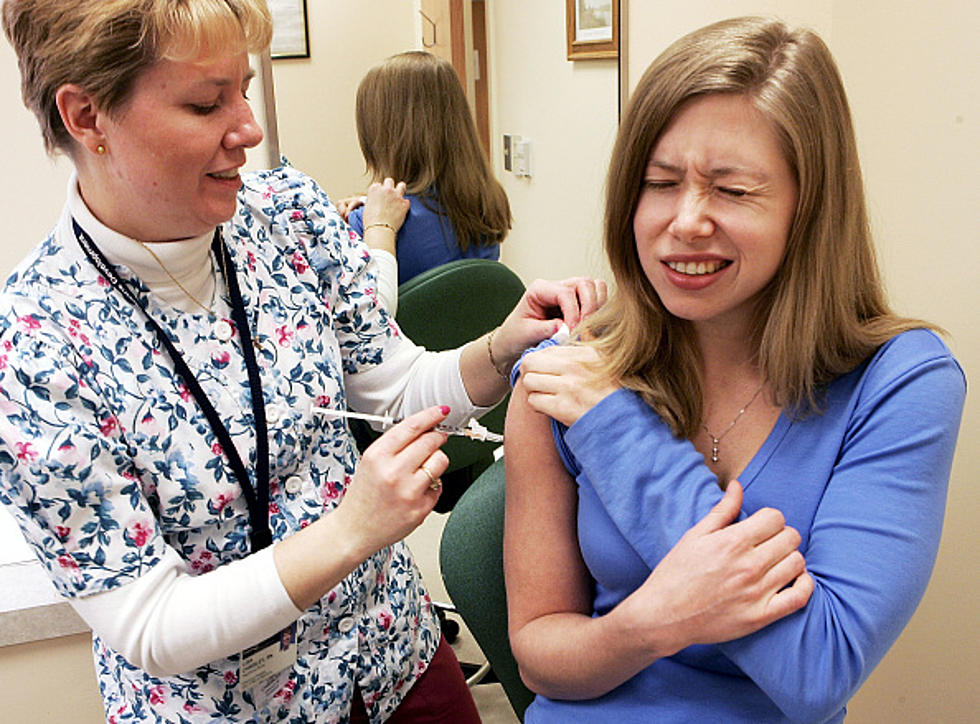 Can Your Employer Legally Require You To Get Vaccinated?
Alex Wong/Getty Images
As we've all heard, the COVID-19 Vaccines are becoming more widely available every day. This has prompted many employers to inquire if they can require their employees to be vaccinated and what are the risks in making it a requirement for employment.
It looks as if employers can require, as a condition of employment, to be vaccinated against COVID-19.
Of course, there may be some limited exceptions like religious beliefs. Employees can apply for an exemption from being vaccinated.  According to Title VII of the Civil Rights Act, those with religious beliefs may be protected.
Employees may also be exempt from mandatory vaccinations if they have a disability.  Under the Americans With Disabilities Act (ADA) employees may be exempt with a qualifying medical reason to not be vaccinated.
Considering these situations, it's important for employers and employees to communicate and see if a reasonable accommodations can be arrived at.  Employers should evaluate the job functions of the employee.
Things like the importance of the employee's vaccination is to the employer's business operations.  It may require the employee to move to an alternative position in the company where it may not be as critical to be vaccinated.
Because of the Americans With Disabilities Act, disclosing which employees are vaccinated or not vaccinated is confidential just like all health information of employees.
There are steps employers can take to encourage their employees to get vaccinated without implementing mandatory vaccinations, like making the vaccination process as easy as possible.
Some of these actions by the employer would be time off, paid of course, to get the vaccination and any recovery time if necessary.
What would you do if your employer required that you are vaccinated as a condition of employment?
(NewsBreak)
Bucket List Attractions in Minnesota - Must Sees