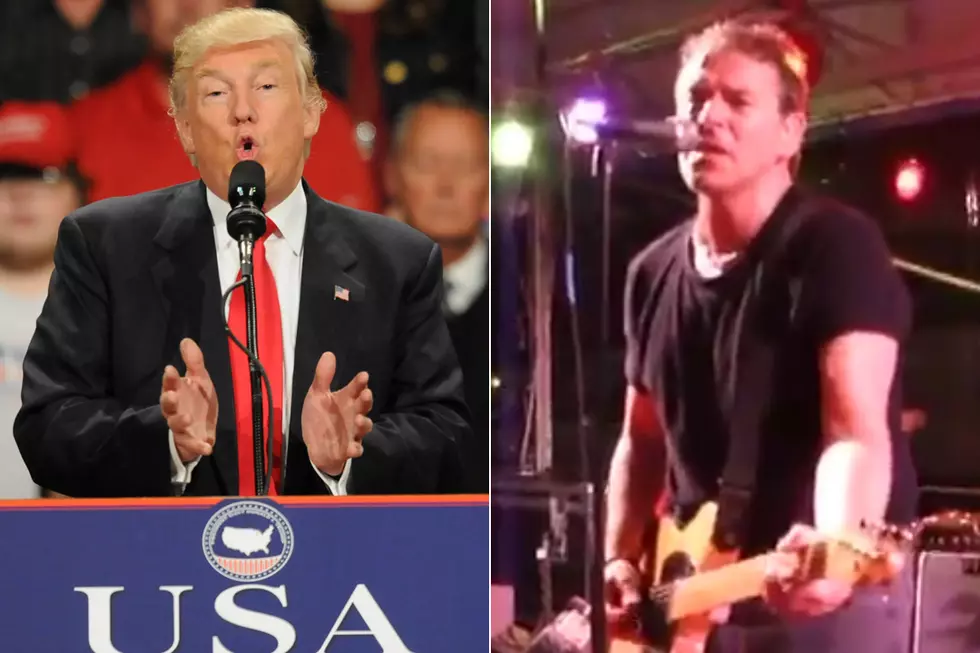 Bruce Springsteen Tribute Band Pulls Out of Donald Trump Inaugural Ball
Steve Pope, Getty Images / YouTube
The B Street Band, a nationally known Bruce Springsteen tribute group, has pulled out of the Garden State Presidential Inaugural Gala, which will be held the night before Donald Trump's inauguration. They made the announcement today, citing their respect for the act whose music they perform.
Will Forte, who founded the B Street Band, sent the following statement to the fanzine Backstreets. It read, "With deepest apologies to our fans and the New Jersey Inaugural Ball committee, the B Street Band is withdrawing from performing at this year's inauguration Gala. Our decision is based SOLELY on the respect and gratitude we have for Bruce and the E Street Band. Bruce's music has been the foundation of our livelihood. The B Street Band would not exist without the talents of Bruce and our E Street brothers. We are most grateful to these rock legends and look forward to many more years of emulating and performing the Forever Music, of Bruce Springsteen."
Last week, the B Street Band, who have been interpreting the works of Springsteen for more than 35 years, said that the New Jersey State Society booked them four years ago, shortly after they had played the same event for President Barack Obama's inauguration. The group has also performed at Obama's 2009 inauguration as well as when Chris Christie became governor of New Jersey in 2010.
Springsteen, who has publicly supported every Democratic presidential candidate since 2004, has been highly critical of President-elect Trump. Six weeks before the election, Springsteen said that "the republic is under siege by a moron," specifying the "ideas he's moving to the mainstream are all very dangerous ideas – white nationalism and the alt-right movement."
On Saturday, E Street Band guitarist Steven Van Zandt was asked on Twitter if he had any opinions on the B Street Band controversy. "Nice guys," he responded. "Met them. I wouldn't say right or wrong. Up to them. But it's naive to think one can separate Art and Politics. Art IS Politics."
Bruce Springsteen Albums Ranked Worst to Best