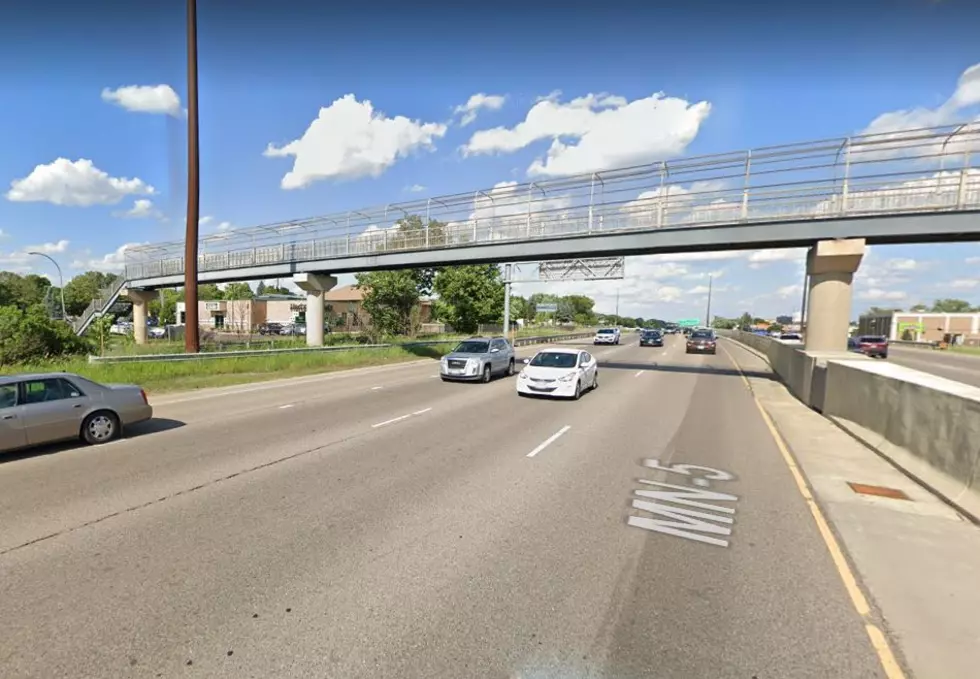 Bloomington Pedestrian Bridge Gunman Identified
Google
Bloomington, MN (KROC-AM News) - Authorities have released the name of the man who committed suicide last week after firing on traffic moving along I-494 in Bloomington from a pedestrian bridge.
The Minnesota Bureau of Criminal Apprehension says 40-year-old Anton Burnes of St. Paul died from a self-inflicted gunshot wound but also suffered a gunshot wound to his leg which may have been from a bullet fired by a Bloomington Police Officer who responded on March 18 to a report of a man with a gun and found Burnes on the pedestrian bridge firing a handgun in the direction of traffic.
Officer Michael Perron, who has 17-years of law enforcement experience, is currently on administrative leave. The agency's preliminary investigation says Burnes was firing his gun in different directions, including toward police, while he was climbing on the bridge's barrier fencing. Eventually, he climbed over the fencing and continued firing his gun before shooting himself and falling onto the freeway below.
The BCA says investigators have not located or heard about any person or vehicles hit by the gunfire. The preliminary report also says portions of the incident were recorded on squad car cameras, body cameras worn by officers at the scene, and the Minnesota Department of Transportation traffic cameras.
News Update:  Rochester Man Now Faces Over 50 Child Porn Charges
9 Times People from Minnesota, Iowa, and Wisconsin Were Featured on MasterChef
How many MasterChef contestants are from our neck of the woods: Minnesota, Wisconsin, and Iowa? There are actually 9 former contestants from one of those three states! Below you'll find those contestants, where they're from, and what season they were on.