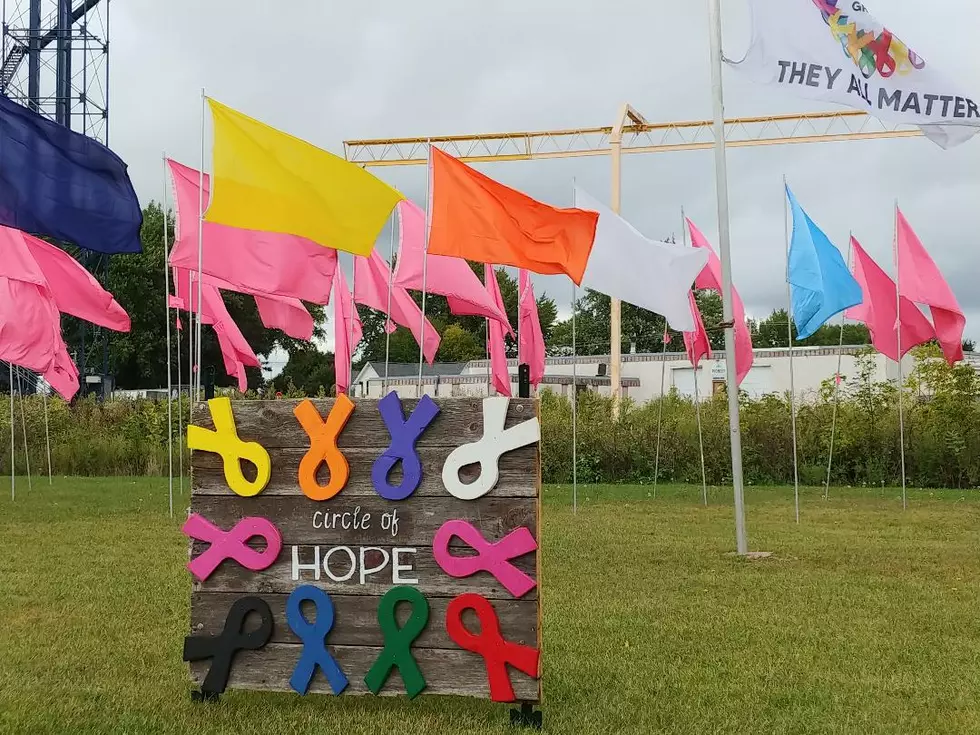 Blooming Prairie Cancer Group's Big Weekend
Roy Koenig/TSM
Enter your number to get our free mobile app
The flags have been fluttering in the breeze in Blooming Prairie for weeks. The big tent is going up this weekend in BP. All are part of the annual Blooming Prairie Cancer Group's fund raising efforts to battle cancer. Gun bingo and 'Crazy Days for a Cure' are the highlights this year with no auction.
Gun Bingo is Friday, September 18 under the big tent at the Blooming Prairie Cue Company. Ten games for ten guns for $50. For tickets, contact Connie Trom at 507-456-8431. The event opens at 5:30 pm and starts at 7 pm.
'Crazy Days for a Cure' is Saturday, September 19 from 9 am to 2 pm. It includes local crafters, sidewalk specials, a luncheon, and Bloody Mary's and mimosas at The Cue Company. To order a lunch for take-out, call 507-583-7675.
The Blooming Prairie Cancer Group was founded in 2001 with a straight forward goal, as stated on their website, "One Mission: Find a Cure." The group started when "Eunice Coughlin created the group after watching the Eagle's Cancer Telethon. It inspired her to bring similar srevices offered by other communities to Blooming Prairie." The group has raised over $900,000 for the Eagles Cancer Telethon over two decades of fundraisers.
Back in May, Cheri Krejci announced the cancellation of the auction. She wrote on their Facebook page, "After much consideration the Blooming Prairie Cancer Group has decided to cancel our 20th annual BP Cancer Auction, which was set to be held September 11 & 12, 2020. Not only are we concerned about the social distancing, but we also worry about the financial impact this pandemic has had on our businesses and individuals."
The BP Cancer Group also dropped the designer purse bingo event that was to be held in June. That has been rescheduled for April 10, 2021. The group still held their annual mum sale. Donations are always welcome to the BP Cancer Group, Box 817, Blooming Prairie MN  55917.
MUST-SEE: Recharge Your Mind, Body, and Soul With These Minnesota Wonders
KEEP READING: People Are Making Some Weird Purchases During the Pandemic