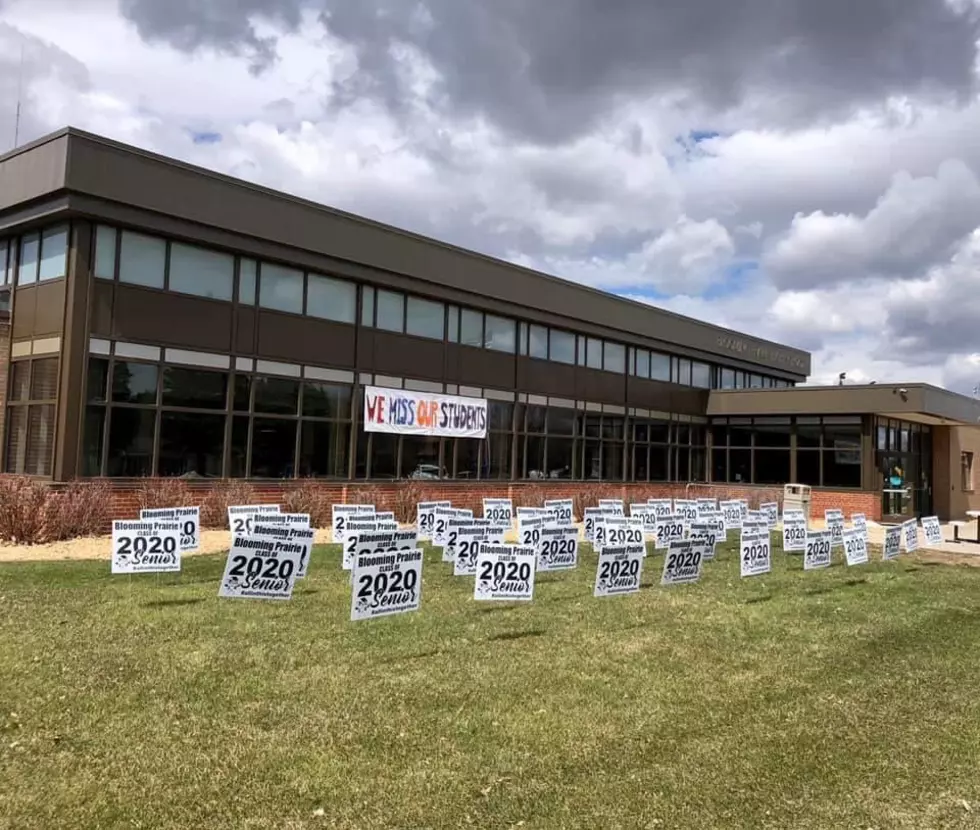 Blooming Prairie Announces School Plan
@BPPSBlossoms
Enter your number to get our free mobile app
Blooming Prairie schools will open with in-person class for Pre-K through sixth grade, while seventh through twelve grade will begin with a hybrid model. Superintendent Chris Stahloch indicated through an email that school will start September 8 "and we will follow the original calendar that was approved by the Blooming Prairie Public Schools School Board last fall."
He reminds school district residents, "A distance learning option is available in all scenarios, and we will work closely with families if they choose this option. All students K-12 will have access to a school issued device. Detailed information regarding distance learning will go out to those choosing this option in the coming weeks."
Stahloch says that the governor's announcement July 30 allows local schools to "decide which learning model they start in and work in based on a 14-day average of COVID-19 numbers in the counties we serve. Our district serves four counties (Steele, Freeborn, Mower, and Dodge)."
Nearly 70-percent of the BP students live in Steele County, which reports 14.7 cases per 10,000 residents. Seventeen percent of students reside in Freeborn County (9.5 cases/10,000). A little over ten live in Mower County (15.2 cases/10,000 residents). Less than five percent of BP students live in Dodge County (9.2 cases).
Stahloch states COVID case numbers are released weekly and that BP school districts officials will consult with public health safety officials regularly. He says the goal is "creating consistency and providing the least restrictive environment for our learners under the guidelines."
"Our goal has been, and will continue to be, to bring back all our students and staff to our buildings. We will continue to monitor our county numbers and make adjustments accordingly."
The hybrid model for Blooming Prairie High School will be last names of A through L attending class Monday and Tuesday, to be known as Awesome Days. Students with last names of M through Z going to in-person class Thursday and Friday, or Blossom Days. The email says, "High school students will distance learn the days they are not attending class in-person."
All seventh-grade students will attend class in-person September 8-18 with the exception of Wednesdays. Hybrid will begin for seventh grade September 21. More information will be released soon.
Masks are required in school and on school-provided transportation. Students arriving without a mask will be given one. Students refusing to wear a mask will go to the office. The email from the district outlines, "Per the governor's order, students with special needs may not be required to wear face masks/coverings. These decisions will be made individually with the student's parents and the school team." Additionally, "Those seeking a medical exemption from wearing a mask must provide a doctor's note."
Staloch closes with, "We understand that there is a great deal of information coming out. We will continue to provide further information in the coming weeks. We want to provide as much consistency as possible for families while providing opportunities for in-person learning for our students."
LOL: Super Clean Jokes You Can Tell For a Guaranteed Laugh