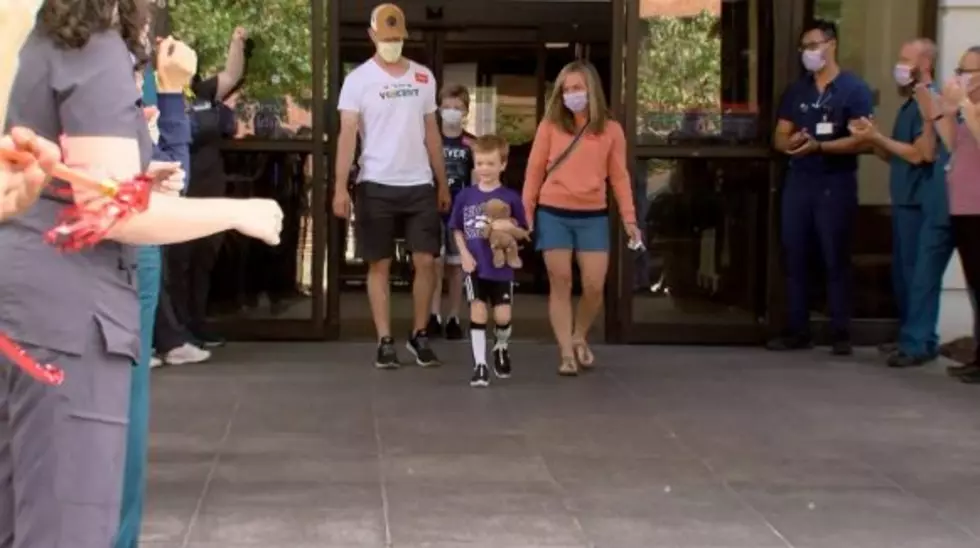 Big Send-Off for Red Wing Boy After Terrifying Boating Accident
Credit: Mayo Clinic News Network
There was a terrifying boating accident back in June on the Mississippi River in eastern Minnesota. In the accident, there was a five-year-old boy from Red Wing, Minnesota who was terribly injured and was brought to Mayo Clinic. It was definitely a scary time for his family.
The little boy's name is Vincent. He and his family were out boating when a barge struck the boat. Mayo Clinic says that Vincent was wearing his life jacket when the accident happened, however, he was still underwater for 10-12 minutes.
Eventually, Vincent was spotted by his dad and pulled out of the water. CPR was performed for about 30-45 minutes but 10-12 minutes underwater is a long, long time. You would assume that he would end up having some sort of internal injuries because of this accident. Amazingly enough, he didn't!
Mayo Clinic shares on their website that "Vincent suffered no long-term brain damage" and he's walking and talking again. And just a few days ago, he was discharged from Mayo.
Obviously, they had to do a big send-off for such a special kid who made an incredible recovery! On Friday, July 29th Mayo had staff lining the halls cheering for Vincent as he left. Then he hoped in a limo with his family to head home to Red Wing where there was a big welcome home party.
It's so good to hear that Vincent is doing well and was able to go home after such a scary incident.
20 Affordable Date Ideas In and Around Rochester, Minnesota
Sometimes it can feel like it's impossible to come up with inexpensive date ideas. So here are a few ideas to help you when planning your next date night in Rochester, MN!