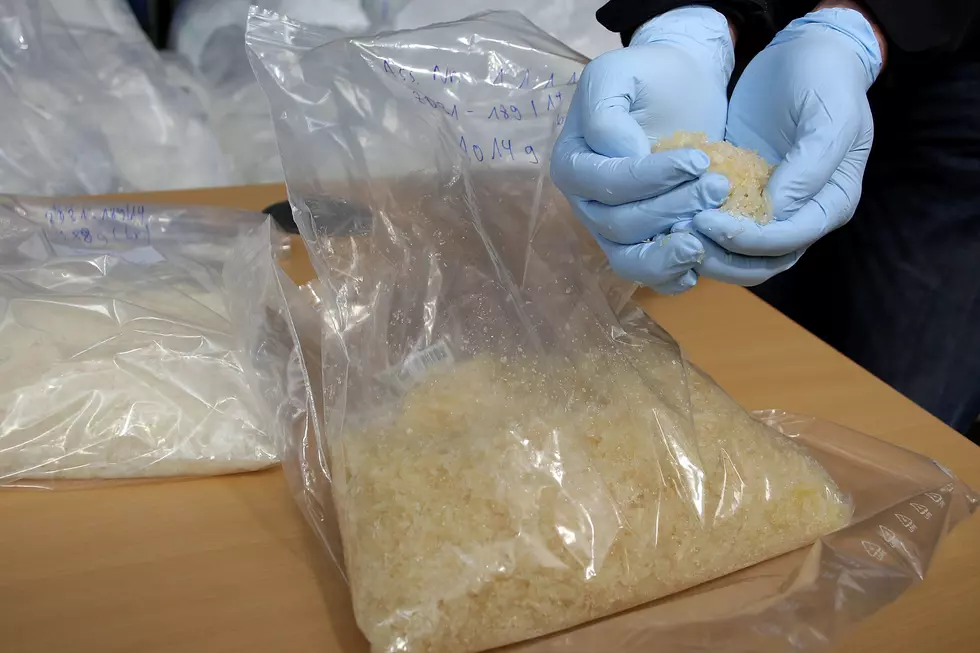 Big Meth Bust In Wisconsin Includes Southeast Minnesota Man
file photo/ Getty Images
Ladysmith, WI (KROC AM News) - A southeast Minnesota man was among several people charged as a result of a drug investigation in north-central Wisconsin.
Wisconsin Attorney General Josh Kaul and Rusk County Sheriff Jeff Wallace Tuesday announced that 11 people have been charged in a drug conspiracy case involving the sale and distribution of methamphetamine.
The suspects range in age from 27 and 61-years-old.
The investigation focused on the period of Jan. 1st - May 6 this year and was centered in Rusk County.
During the investigation, officers seized
18 firearms
More than $17,000 cash
Three lbs. of methamphetamine
Two lbs. of THC
The suspects facing charges in the case are:
Barrington M. Daniel, age 53 of Red Wing, MN.
Steven A. Betro, age 61 of Rosholt, Wis.
Jacob C. Channell, age 37 of Ladysmith, Wis..
Cody D. Dewitt, age 30 of Ladysmith, Wis.
Rita D. Hryniewiecki, age 44, of Ladysmith, Wis.
Casey J. Kieleszewski, age 35 of Plover, Wis.
Jeffrey H. Murphy, age 57, of Ladysmith, Wis.
Brittany N. Prestwood, age 31 of Ladysmith, Wis.
Maliki R. Sandley-Wangner, age 27 of Ladysmith, Wis.
Nicholas G. Witt, age 27 of Ladysmith, Wis.
Tyler J. Zimmerman, age 30 of Rudolph, Wis.
The Goodhue County Sheriff's Office and Red Wing Police Department assisted Wisconsin investigators in the investigation.
Here is the complaint in the case.
News update:  Rochester motorcyclist injured after hitting a deer.
KEEP READING: 15 Natural Ways to Improve Your Sleep