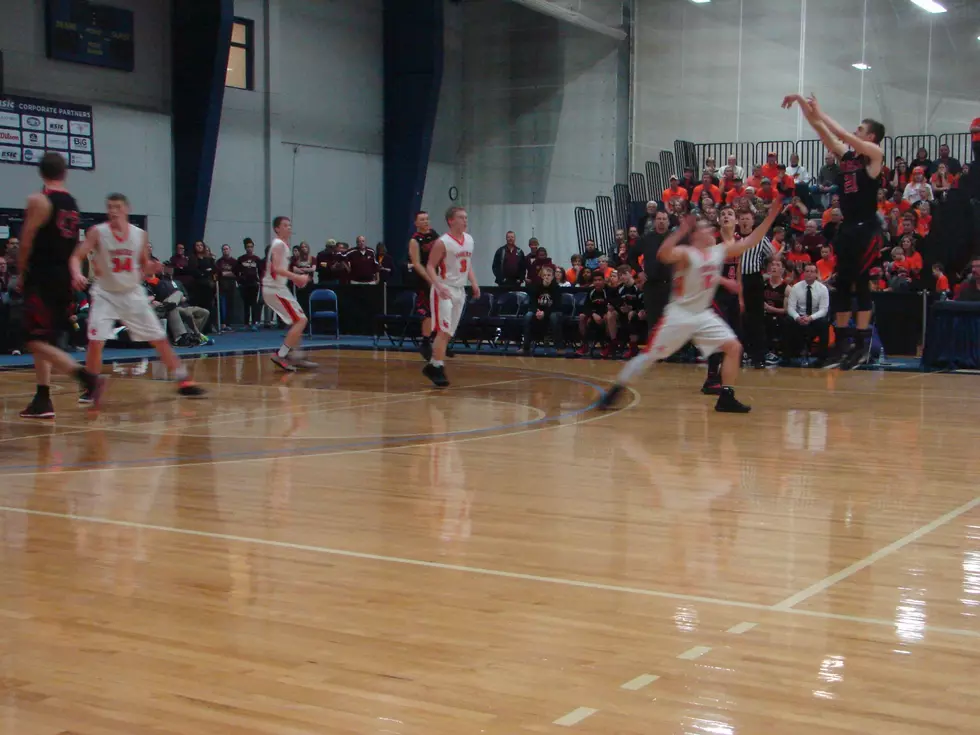 Baker Leads NRHEG Boys Basketball to Consolation Title
Roy Koenig/Townsquare Media
Oakley Baker closed out his prep career with a spectacular performance in Friday's consolation final, lifting NRHEG to the title with a 77-66 win over Lake City.
Baker scored 40 points and reached 2,000 points for his career as the Panthers capped their first state tournament appearance with a fifth-place finish. Similar to Thursday's consolation win over Breckenridge, NRHEG jumped out to a big, early lead and never trailed. The Panthers led 27-12 in the first half, on the way to a 38-26 halftime lead. Baker had 18 points at intermission, which included five three-pointers.
NRHEG coach Pat Churchill told KRFO radio before the game that Lake City was a good shooting team. The Tigers proved that by hitting shots from all over the court at Concordia University of St. Paul in the second half. Four Lake City players hit a total of eight treys in the second half, but the closest they ever got was eight points. The Panthers converted 19 of their 20 free throws to maintain their lead even as the Tigers outscored NRHEG in the second half.
Baker drilled two more long-range shots and was perfect from the free throw line. Not only 13-for-13 in the consolation final, but also for the tournament at 21-for-21. He reached the 2,000 career point milestone at the charity stripe. Baker said in the interview included in this blog that he takes a confident approach to his shooting. He also said Lake City's good shooting inspired him to do well. Baker was named to the All-Tournament team announced on Saturday. He is the all-time leading boys basketball scorer in NRHEG history. He will play college ball from St. John's of the MIAC.
Two Panthers had double-doubles in Friday's game, according to the game recap from the Minnesota State High School League. Senior Tyler Raimann scored 15 points and hauled in 10 rebounds. Junior Benji Hager scored 11 points and handed out 10 assists. Other seniors on the Panthers roster included Jason Jongbloedt, Chad Agrimson, Sam Prigge, Jack Schultz and Carter Fischer. NRHEG ended their season with a 30-3 record.