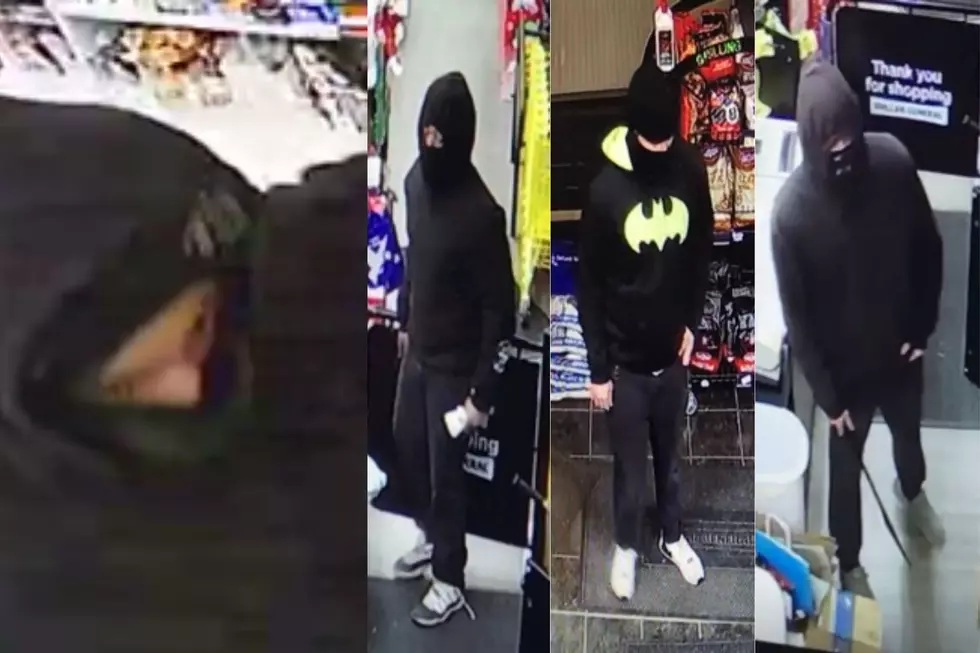 Austin Police Working to ID Armed Robbery Suspects
Austin Police Dept. photos
Enter your number to get our free mobile app
Austin, MN (KROC-AM News) - Austin Police have released security camera photos of the suspects in two armed robberies this week.
The first holdup occurred Sunday night around 9:30 p.m. at the Apollo 3 convenience store. A news release says a man with a knife threatened the cashier before stealing cash and fleeing from the business on foot. He was described as white, about 6 foot 2 tall, and weighing about 200 pounds. The suspect was wearing a black hooded sweatshirt, black Nike sweatpants, white shoes, and one red and one black glove.
Another armed robbery was reported last night at a Dollar General Store in Austin. The robber was also armed with a knife and was accompanied by two accomplices. Austin police say the robber was a black male, heavier set, and about 5 foot 10 inches tall. Another man spotted regarding the entrance to the business was described as a slender white male, while the third suspect, was only described as a white male armed with a ninja-style sword who was checking the store for customers.
BRRRR: The 15 Coldest Cities in America