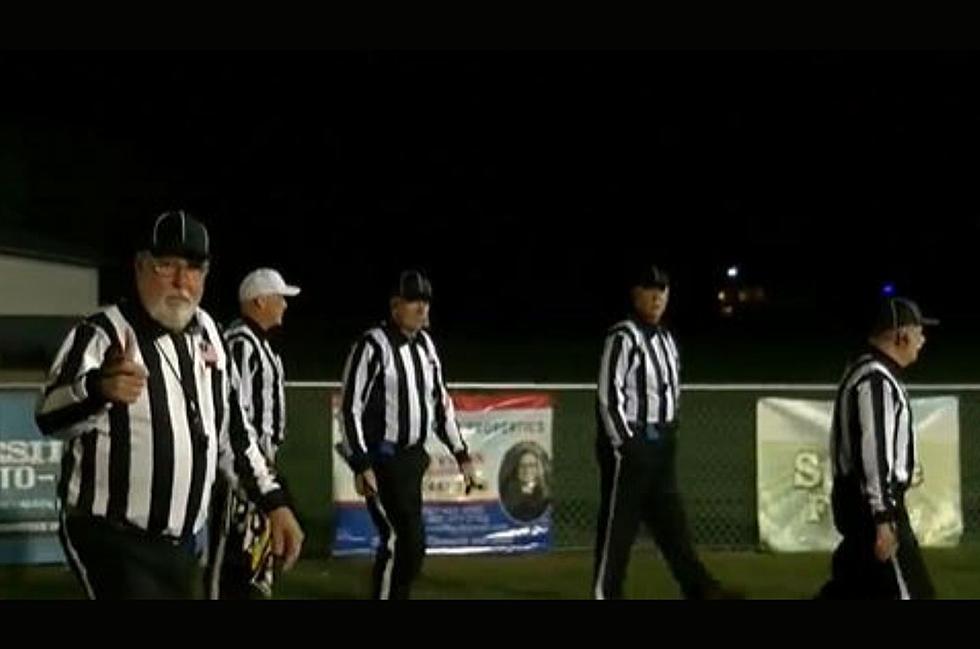 After Decades, 5 Southern Minnesota Referees Called Their Last Game this Week
Credit: ABC 6 News, KAAL TV
Earlier this week was the final time that five southern Minnesota high school football referees called a game. All five of them have been referees for decades and this week they all retired. Their last game together was a football game at Alden-Conger/Glenville-Emmons.
These five referees, Bob Rindali, Dennis Flum, Don Nolander, Jeffery Raymond, and Alan Shalack, all must really have loved what they did since they've done it for so long. The earliest any of them started being a referee was back in 1983, 38 years ago, according to ABC 6 News.
Wednesday was the final game for all five of the referees. The game they called was Janesville-Waldorf-Pemberton at Alden-Conger/Glenville-Emmons. If you remember, Wednesday wasn't a pretty day, so the five referees ended their careers with a rainy game, but I'm sure it was a great time for them nevertheless.
Speaking of southern Minnesota sports, Australian hockey player, Connor Lee, is back this season playing for the Steele County Blades junior hockey club. This will be his fourth and final year on the team. Next year he'll be too old to be on the junior team and he's already sad that this will be his last season. You can read more about the upcoming season HERE.
If you have a child in sports, whether it's football, hockey, swimming, any sport you know it involves a lot of sitting and waiting. Of course, you're excited to be there are support your child, but there are a few items that you should bring with you to make it a more comfortable time for you. Keep scrolling to check them out.
10 Items Every Parent Needs to Bring To While Watching Their Kids Play Sports
The baseball and soccer fields are full of families on the weekend cheering on their little ones as they kick and hit the ball. As you are getting ready for the game, be sure to throw these 10 things in the back of your car so you have everything you need for the big game.