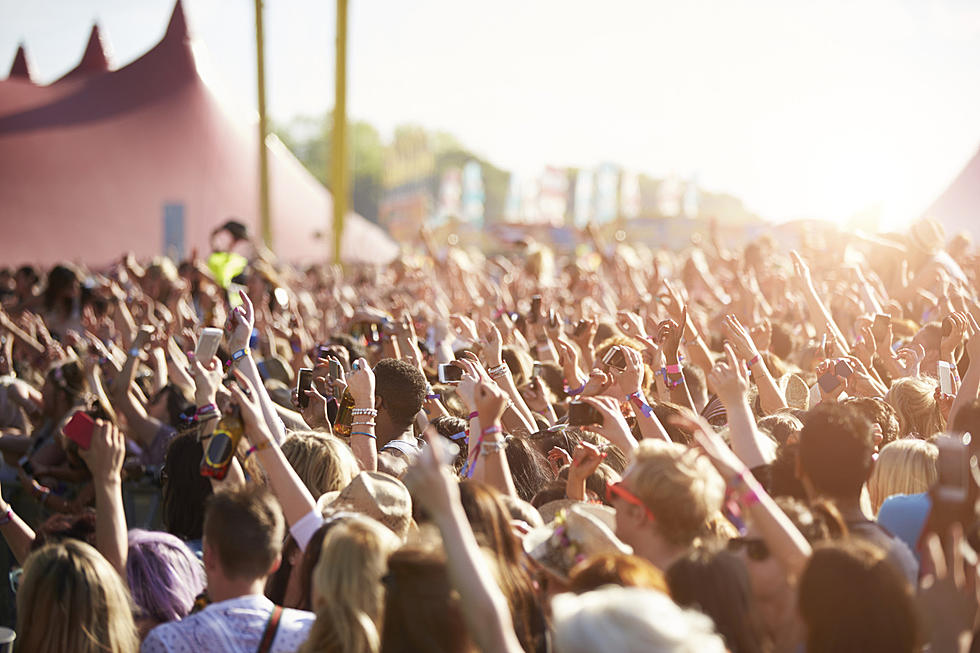 7 Festivals Happening in Minnesota You Can Attend This May
monkeybusinessimages
My wife and I just booked tickets to our first craft beer festival in over a year and a half.
Last week, I did a write-up on Minnesota's first-ever annual Lager Fest scheduled for June 15 at 22 Northmen Brewing in Alexandria. My wife and I love beer -- lagers especially -- and with a ticket limit of 1,000 and a bunch of our favorite Midwest breweries in attendance, we figured this was a great opportunity to cautiously get back into festival season in 2021.
Eager to see what other festivals are set to happen this year, I found an overwhelming number including everything from craft beer festivals to music festivals, auto shows to yoga festivals, craft and woodworking events to a maple syrup festival. To make things more digestible, I thought I'd narrow down my search to festivals happening in the upcoming month of May. Here are some notable ones:
"You're invited to spend a day celebrating 80's and 90's nostalgia with us at Twin Cities Vintage Fest, Minnesota's premier pop-culture vintage shopping experience!" reads the event's website. "Featuring a curated collection of over 30 vintage vendors selling men's & women's clothing, video games, memorabilia, toys, and more there is a little something for everyone." Hosted by Familia Skate Park in Minneapolis, there will also be a vintage video game station, food trucks, a DJ and nostalgic photo ops.
Held at Chateaux St. Croix Winery, Maple Syrup Festival at the Chateau is a two-day festival celebrating the maple syrup harvest. There will be music, pancakes served all day, a food truck, craft vendors and local syrup producers to purchase from.
Selzterland, a hard seltzer festival, is making its return to Minneapolis. Seltzer fans will get to spend an afternoon sipping on 50 different seltzers at Theodore Wirth Par 3 Golf Club while leisurely strolling across 9-holes of the gorgeous course with no actual golfing involved. Iconic national brands including White Claw, Mike's Hard Lemonade Seltzer, Vizzy, Playamar (Jose Cuervo Seltzer), Basic and Coors Seltzer as well as local companies will be on hand.
"The 48th Twin Cities Auto Show presented by Speedway is taking a road trip to the Minnesota State Fairgrounds, Saturday, May 15 and run through Sunday, May 23, 2021," reads the event's website. "This road trip comes with some added bonuses: FREE parking, State Fair food, and almost 30 times more space!"
A Bob Dylan Festival held in Duluth, Earth Rider Brewery just across the water in Superior will feature several evenings of live music from local artists performing covers of Bob Dylan music.
Boasted as a free music festival in celebration of better days to come, this event will feature live music performances inside the historic Loring Corners alleyway from 2:30pm to sundown.
Details on the 2021 Ole Oppe Festival in downtown Alexandria are limited right now, though it appears the event is scheduled to go ahead this year. Watch the Facebook page and website for more details to come.
To see a full list of upcoming festivals and events in May and beyond, visit here.
It's Canceled This Year, But Here Are 11 Things You Need to Make Your Own Moondance Festival