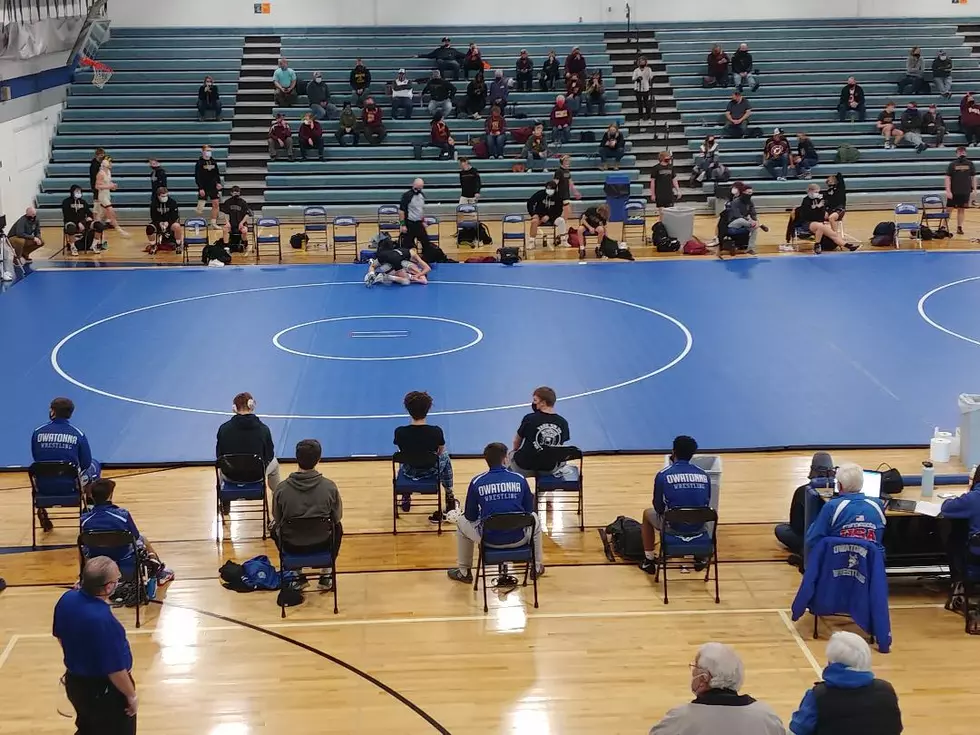 2021 Sports Year: COVID's Effect on Minnesota High School Sports
Roy Koenig/TSM
2021 started with uncertainty for the high school winter sports season. Instead of starting in November 2020, the season was put on hold. Ultimately the Minnesota State High School League opened up winter sports In mid-January with mask requirements for players strict attendance limits for fans. A full section and state tournament was held but some events were shifted to smaller venues.
Spring sports felt pretty normal though athletes still had to (mostly) wear masks. State tournaments were well attended. Fall sports opened as close to normal as can be during a pandemic. Players and coaches were thrilled to welcome back fans and pep bands. Many schools required mask usage. A move to electronic ticketing has come hand-in-hand with the move toward touchless protocols. Many schools no longer provide printed rosters at games, but rather offer a QR code for online access.
Homecoming was back after the modifications and cancelations of 2020. Crowds were great across the region, including in Owatonna where the route shifted to a start at the fairgrounds due to the road construction downtown.
The Owatonna High School Athletic Hall of Fame made the difficult decision to postpone, again, their first Teams of Distinction inauguration. A new target of September 16, 2022 is now set to recognize OHS state championship teams: 1950 boys track and field, 1954 wrestling, 1974 baseball, 1976 girls track and field and 1989 boys basketball.
In person running events returned in 2021. Owatonna's From the Heart Run was held with a strong number of runners raising money for the oncology department at Owatonna Hospital. Some ran in a virtual format.
Corky's Softball Tournament was back on the schedule in 2021. It was held in late July instead of its normal early May weekend. As usual, a huge number of teams participated with games in Owatonna, Waseca and Faribault.
As we enter 2022, there are times prep games are getting postponed due to outbreaks or COVID cases, but teams and activities directors remain optimistic.
Enter your number to get our free mobile app
Top 10 Most Broken New Year's Resolutions
Cheers to the New Year and to (hopefully) unbroken resolutions!