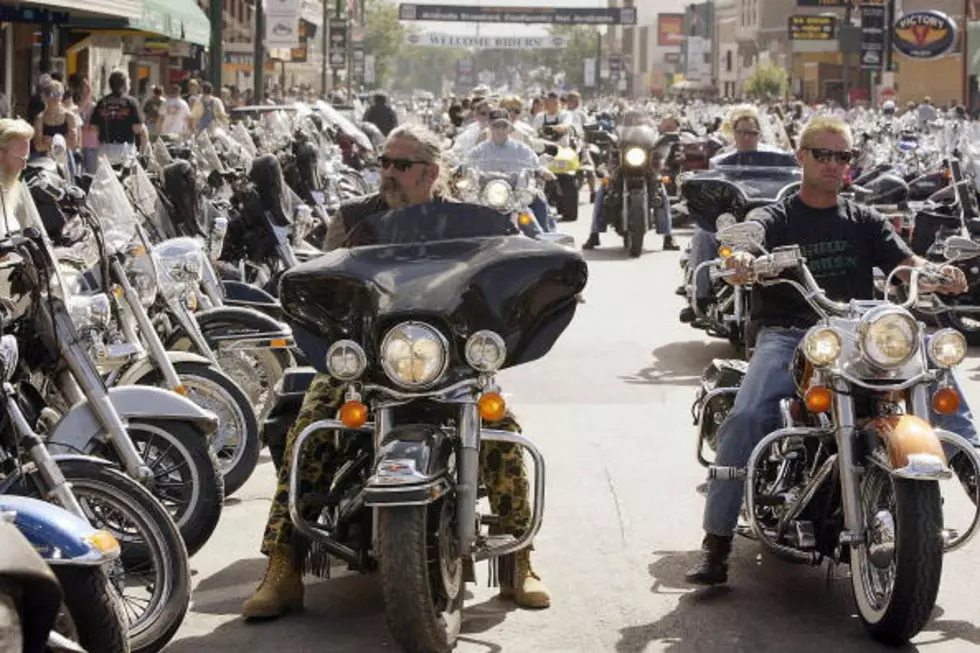 Will The Sturgis Bike Rally Happen This Summer?
Getty Images
As it continues to look like the "year of nothing", with all of our favorite summer activities, concerts, festivals, etc. being cancelled or postponed. Even the postponed stuff will likely be cancelled before it's all said and done.
One of the biggest draws to happen in the Midwest is the Sturgis Bike Rally, which usually takes place the first part of August in Sturgis, South Dakota.
Bikers come from near and far for the festivities, actually, one of the biggest parties of the Summer.
Sturgis City Council will be holding a special meeting tonight (Monday 6/8) to hear from several groups about whether the rally should be cancelled or go as usual. the council has already met with state and local health agencies, area campgrounds, local law enforcement, the Dept of Tourism and more.
Enter your number to get our free mobile app
"Nobody has a crystal ball in this situation," said Sturgis city Council member Terry Keszler. "Nobody. No matter what the vote is on the 15th, there are going to be many people that are going to be happy and there's going to be many that are not. The council is taking this very seriously."
Citizens of Sturgis were polled and 80% would prefer to see the rally cancelled this Summer because of health concerns.
Next Monday will be the deciding vote to see whether the bike rally will happen or not. It'll be a tough decision, seeing as the rally is a huge economic boost for Sturgis and the surrounding area.  Keszler added that the council has no authority over tourism and cannot stop anyone from entering the state.
Billionaires Shell Out For Coronavirus