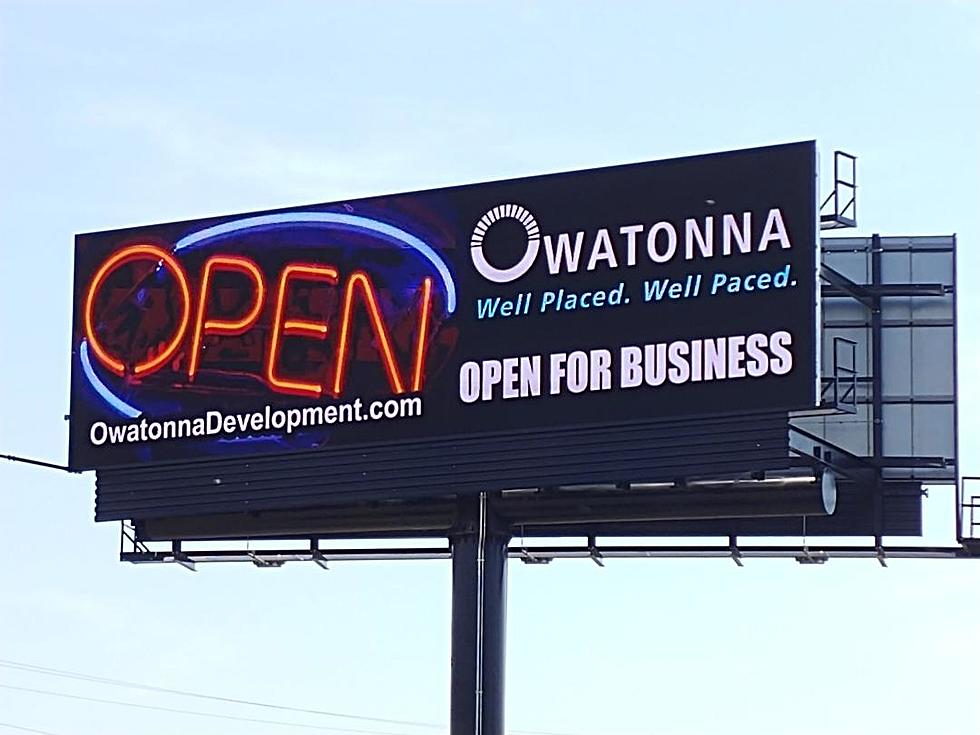 What Can Owatonna Businesses do About the Worker Shortage?
Roy Koenig/TSM
Companies are hiring, everywhere. Signs are up all over the place. The radio airwaves are clogged with enticements from businesses offering bonuses to come work for them. The Owatonna Area Chamber of Commerce and Tourism (OACCT) wants to get a handle on the impact locally.
In the recent Tuesday Talk e-newsletter, the chamber states, "Every sector of business in the community has a 'Help Wanted' sign in the window. Please take a quick five-minute survey on the labor challenges you are experiencing in your business. The information will help the chamber understand the extent of the problems and identify solutions." The OACCT is asking that the survey be completed by Friday, June 25.
The newsletter further indicates, "Employers in Steele County have close to 1,600 job openings."
STREETSCAPE PROJECT ABOUT TO BEGIN
As the streetscape project begins on North Cedar in downtown Owatonna this month, the chamber offers this interactive parking map. Work begins in the 300 block on Monday, June 21. The chamber stresses that downtown is still open for business during this transition, "As this construction project continues, we want to let you know that Downtown Owatonna is OPEN FOR BUSINESS. We appreciate your patience as we navigate our way through this construction phase. Keep an eye out for specials and incentives to shop Owatonna! We'll inform you about what to expect and direct you to the latest information available on the downtown project."
CHAMBER GOLF OUTING
The chamber will host its annual golf outing on Tuesday, August 3 at Owatonna Country Club. This year's new format will be 'Big Cup,' doubling the size of the cup on many holes. Find out more here.
MAINSTREET ACCREDITATION
Owatonna MainStreet was recently designated as an accredited program through MainStreet America. A news release says, "Owatonna MainStreet is funded by the Owatonna Economic Development Authority and works toward downtown revitalization. MainStreet partners with the city of Owatonna, business community and chamber to effect economic vitality."
Patrice Frey, President and CEO of MainStreet America says, "During an incredibly challenging year, these programs demonstrated the power of the MainStreet movement to drive impressive local recovery efforts, champion small businesses, and foster vibrant downtown projects."
Enter your number to get our free mobile app
Most Visited State Parks In Minnesota: Is Your Favorite in the List?
Minnesota has 66 beautiful state parks. The parks have an average of 9,700,000 visitors each year. Interestingly enough, nearly 19% of park visitors come from other states and countries, according to the
Minnesota Department of Natural Resources.
Now, my favorite State Park is Jay Cooke in Carlton, MN, but it did not break into the top 5.
Shocking Million-Dollar House in Minnesota is Full of Exotic Dead Animals
WARNING: If dead animals or walking through Cabela's makes you squeamish, don't look.
When you think of a million-dollar house, do you dream of being surrounded by a polar bear, giraffe, or huge fish? If so, there is a 4 bedroom, 5 bath house in Cold Springs, Minnesota that may be the perfect fit for you because there are dead animals everywhere. Scroll through the photos and you'll see what I'm talking about real fast.
According to Realtor.com, the property is listed by Chris Hauck at Coldwell Banker Realty - St. Cloud / Sartell for $1,299,000.
11 Things That Happen In The Spring That Minnesotans Don't Like
We love that the weather is getting warmer in Minnesota but there are a few things about Spring that don't bring us joy. A few things actually make us gag because it is a nasty job,
MUST SEE: Carrie Underwood's Post-'American Idol' House Is So Beautiful!