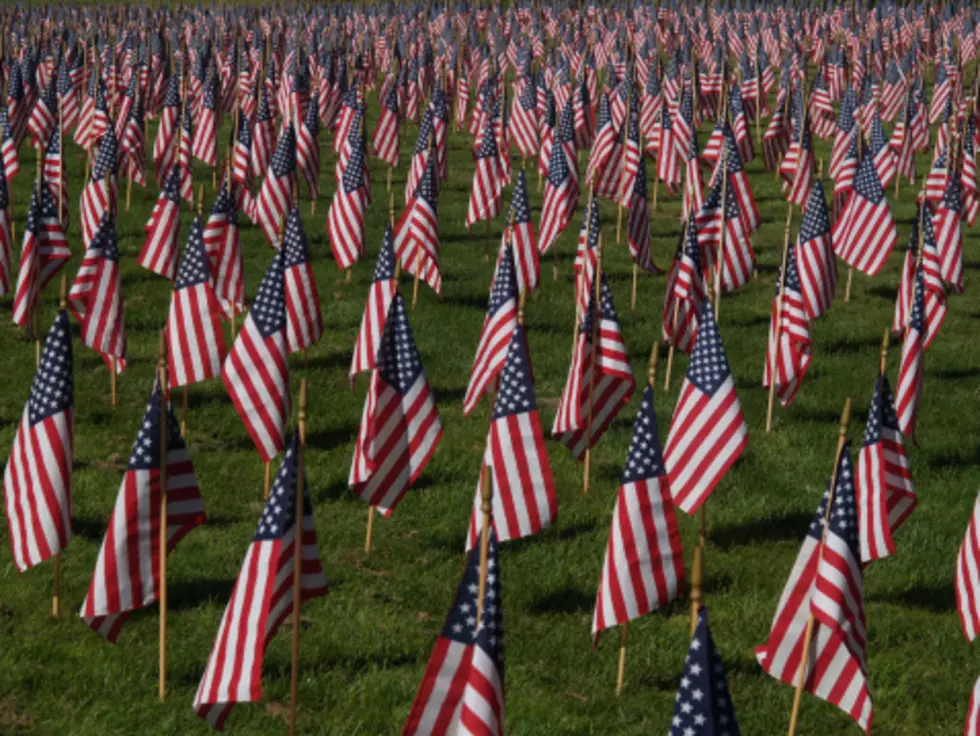 Wednesday's History: November 11
Ellen Morgan. ThinkStock
Today, November 11, in history includes the end of the Great War and dedication of the Tomb of the Unknowns, according to history.com.
World War I, "The Great War," ended on the 11th hour of the 11th day on the 11th month in 1918 by the declaration of temporary cessation of hostilities between Allied nations and Germany. The first commemoration of Armistice Day was in 1919 and became a holiday in 1938 in the United States. Armistice Day becomes Veterans Day after World War II and the Korean War and is a holiday for all veterans.
Canada, Britain, France and Australia also have holidays to honor veterans -- Remembrance Day in Canada and Remembrance Sunday in Britain is on the second Sunday in November. The Britain and the Commonwealth countries observe two minutes of silence at 11AM on November 11.
The United States will have parades. Schools have assemblies to honor veterans including the Honor Guard, essays read by students and speeches from veterans, and "Taps" is played. Poppies are sold on Veterans Day to raise money for veterans. Poppies were picked from "In Flanders Field" from John McCrae, written in 1915.
From France, an unknown soldier who had fallen during World War I arrived at the national capital in the United States. In 1921 with President Harding, military and international dignitaries present, the soldier was laid to rest beside the Memorial Amphitheater during the dedication of the Tomb of the Unknown.
The tombstone of The Tomb of the Unknowns at Arlington Cemetery was designed by Thomas Hudson Jones and completed in 1932. It reads, "Here rests in Honored Glory an American Soldier Known but to God."
Unknown soldiers from America's wars are laid to rest at the tomb under permanent guard. Every year on Veterans Day a wreath is presented in a ceremony to honor the soldiers.
George Smith Patton was born in 1885.
The Dust Bowl sweeps across South Dakota in 1933 and reaches New York.
LA Dodgers pitcher Rookie of the Year Fernando Valenzuela wins the National League's Cy Young Award.