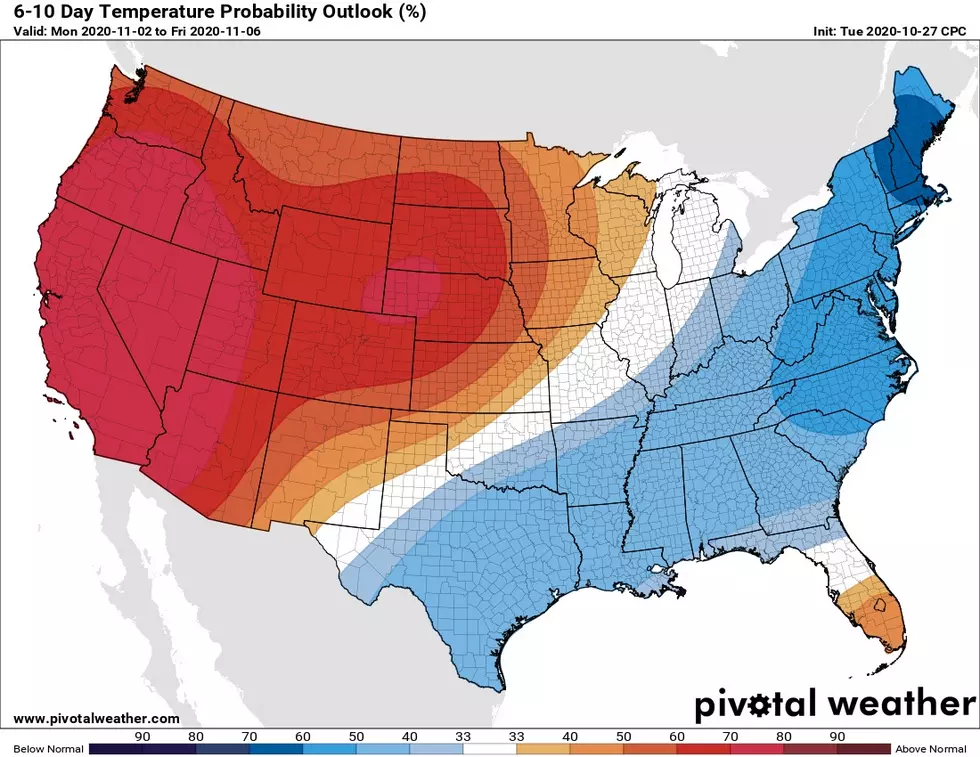 Warmer Weather Will Welcome Us into November
Pivotal Weather
October has been a chilly month for us here in Minnesota and come the first week of November, warmer weather is on the horizon.
November will be welcoming us with arm weather as some days next week we could be seeing highs in the low 60's! During this time of the year, the average temperature in Southeastern Minnesota in October is 60 degrees with November averaging around 42 degrees. With the warm up, the snow that we had gotten will be melting away which allows for some of us to finish raking the leaves in the yard before the next snow fall!
You can always stay up to date with the latest weather forecast by downloading our free app!
Enter your number to get our free mobile app
BRRRR: The 15 Coldest Cities in America
Wake up with Jarred Becker every weekday morning from 6a-10a on AM 1390 KRFO
Connect with me on Social Media!
Twitter - @Jarred_Becker
Facebook - Jarred Becker