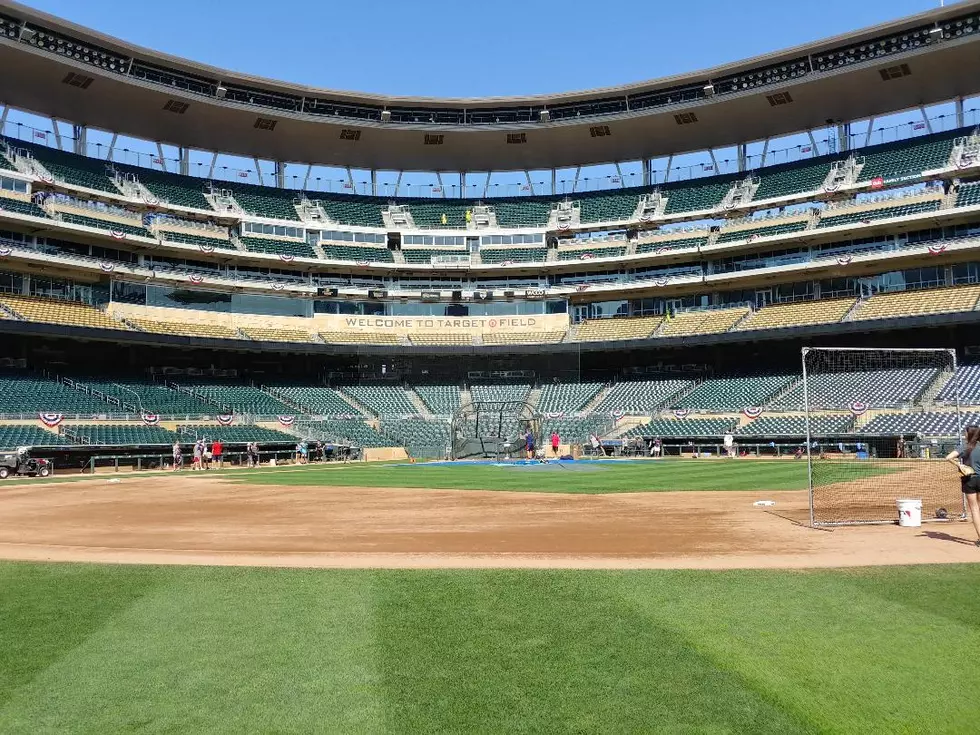 Want to be Like a Minnesota Twins Player?
Roy Koenig/Townsquare Media
How would you like to be on Target Field playing catch with your daughter or son? The Minnesota Twins are hosting "Catch on the Field" on Saturday, May 22. You will also get to visit the dugouts and take home a Twins' logo baseball. Tickets are required and benefit the Twins Community Fund.
As a Minnesota Twins affiliate radio station, I had the chance to play catch at Target Field. And it's quite a thrill. The field will be in impeccable shape. If you are really good, considering the shape of the Twins' roster, they might ask you to play. (Sorry. That's a bit of a low blow.)
TC Bear will make an appearance, plus parking is free. Bring your own glove. Don't bring a bat and don't wear cleats. The team is hosting a series of one-hour sessions on May 22 of 1 to 2 pm, 2:30 to 3:30 pm and 4 to 5 pm. Tickets are $40 for adults and $25 for students.
The Twins website proclaims, "Catch of the Field give fans the opportunity to play catch, visit the home and visitor dugouts, and experience Target Field like a Major Leaguer. Each catch session will take place in the outfield grass and last for one hour."
Listen to the Minnesota Twins on AM 1390 KRFO, and 94.7 FM.
$10,000 might be a drop in the bucket for a professional athlete. But you aren't. And ten grand is an incredible amount of dough. Play WIN CASH here.
Enter your number to get our free mobile app
Sorry, Twins' fans, for the following selection. But it's been a long time since a Twins' playoff win.
10 Things That Have Happened Since The Twins Won A Playoff Game