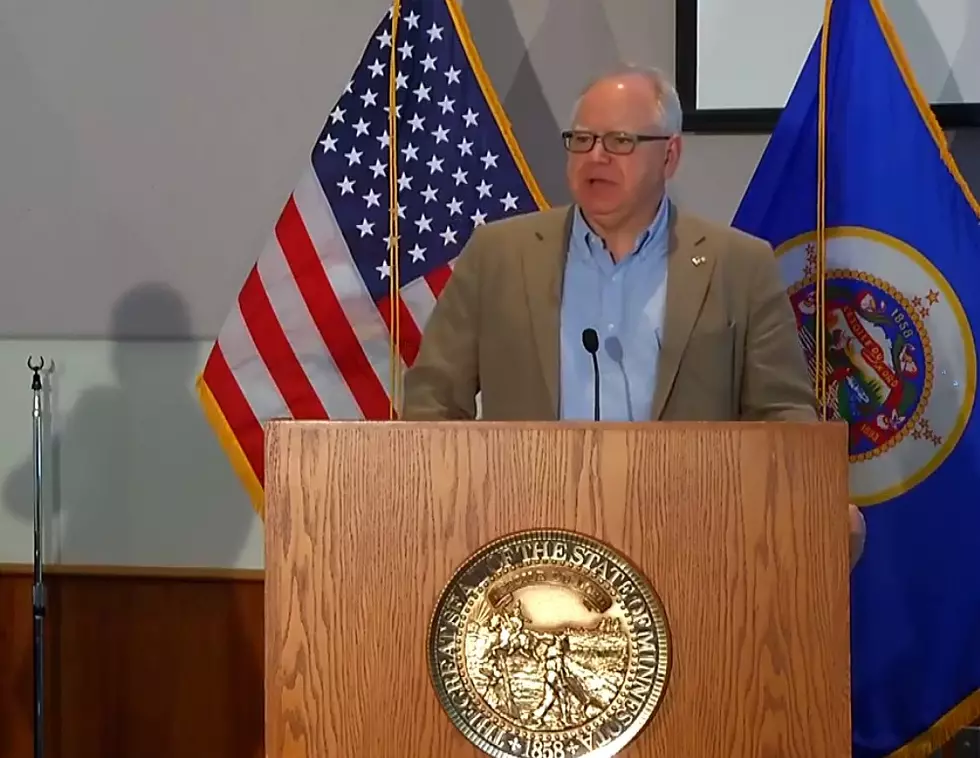 Walz, Republicans Propose Relief For Businesses Hurt By COVID-19
Minnesota Governor Walz
Enter your number to get our free mobile app
St Paul (KROC AM News) - Two plans aimed at helping Minnesota businesses affected by the latest COVID-19 restrictions were released Tuesday.
The other came from House Republicans, who have been battling Walz over these and earlier restrictions.
Walz wants an agreement worked out before calling a special session of the legislature to take action on a final version.
Highlights in the Walz plan:
 Provide direct aid to businesses through Business Assistance Program
 Waive state and regulatory fees for bars, restaurants, event centers, craft   breweries, and more
 Establish an eviction moratorium so small businesses can stay in their locations
 Extend unemployment benefits for an additional 13 weeks, helping as many as   100,000 workers whose benefits currently end in late December
 Provide a $500 one-time emergency payment to struggling families
 Establish a one-time grant to restaurants to provide food for healthcare workers,   homeless shelters, and long-term care facilities
 Provide a tax credit for businesses that donate food that would otherwise spoil or   be thrown away
The Minnesota House Republican plan includes:
A $400 million grant program for businesses that have been impacted the most by the recent shutdown.
A three-month sales tax holiday for businesses that have been limited to take out or curbside operations
Three-month sales tax holiday for businesses that begins upon reopening for those that are closed all together right now.
Allowing fitness centers and gyms to reopen
Minnesota Drive-Thru Light Displays You Need to Check Out in 2020