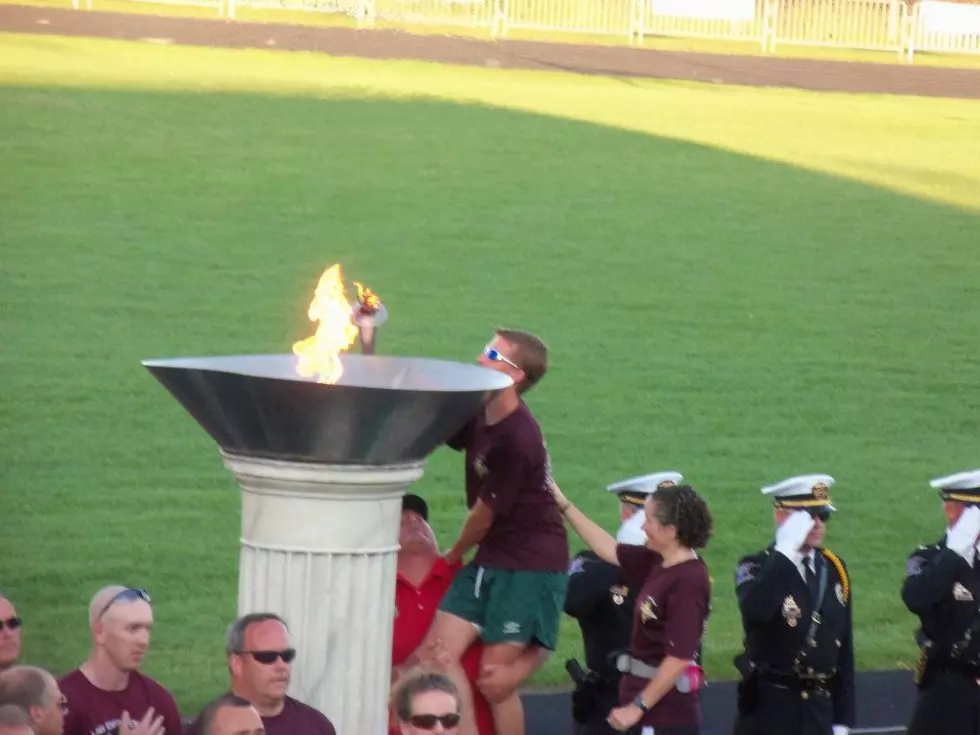 Special Olympics Summer Games Law Enforcement Torch Run
The Flame of Hope Melissa Hall/Townsquare Media
Special Olympics, coaches, Unified Partners, and of course, all of the numerous volunteers that are needed to make the Games happen, are getting ready for the Summer Games. The Summer Games are next weekend, June 21-23, at the University of St. Thomas. As part of the Opening Ceremonies on Friday night, they will finish the Law Enforcement Torch Run, which is quite the sight to behold. The Flame of Hope will make its way onto the grounds, surrounded by members of Law Enforcement.
You don't have to attend the Opening Ceremonies to see the Torch Run, in fact, in the State of Minnesota, there are going to be a few different final legs to the Run. In our area, it's only a short drive to either Rochester or Mankato.
If you are in Rochester on June 19th, the final leg will start at the Law Enforcement Center at 7 am and finish at Carquest. From there the Flame of Hope will make its way to Zumbrota, on its way to the Cities. You can see the schedule for the Southeastern part of Minnesota here.
For the Southwestern Final Leg, they are in Mankato on Monday, June 17th, and from what the schedule says, it looks like it's part of a 5K. Throughout the week that leg will make its way to the Cities as well.
Some interesting trivia about the Law Enforcement Torch Run, it began in 1981, in Wichita Kansas. The Police Chief saw the need to raise funds for Special Olympics.
 The idea for the Torch Run was to provide local law enforcement officers with an opportunity to volunteer with Special Olympics in the communities where the officers lived and worked.
After three years of success, the idea was presented to the International Chiefs of Police. They endorsed Special Olympics as their official charity, raising money and bringing awareness to Special Olympics. The Torch Run is the largest grassroots fundraiser and public awareness vehicle for Special Olympics in the world. Law enforcement from all 50 States, 10 Canadian Provinces, and 35 Nations carry the Flame of Hope.
What better way to bring awareness to Special Olympics? And, this explains the very large presence of Law Enforcement at all of the games.