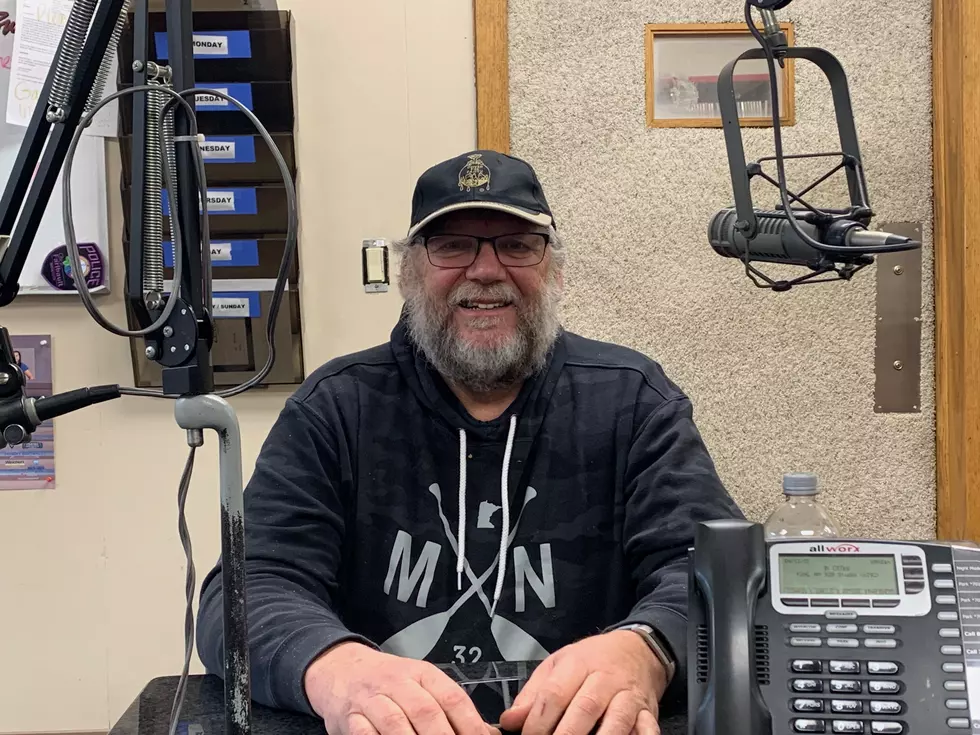 Rice County Fair Still Waiting for Governor to Allow More People
Rice County Fair Executive Secretary John Dvorak at KDHL. Photo by Gordy Kosfeld
Rice County Fair Secrertary John Dvorak told KDHL AM Minnesota listeners today the board is planning for a fair but no definitive decision can be made yet.
Dvorak said, "We spend a great deal of money on our grandstand entertainment and right now if you look at it by the size of our grandstand, what we can hold, my magic number is 625 people."
That's what the current Governor's Executive Order allows for a crowd at the Rice County Fair grandstand in Faribault.
Dvorak added, "When you're paying in excess of $20,000 for a grandstand performance only having 600 people in the grandstand is very undoable.  Those are the things I'm sure a lot of organizations are looking at,  I'm surely looking at it.  Hopefully those numbers are increased as summer goes on but there's gonna be some hard decisions that are gonna have to be made if those numbers don't increase."
Dvorak asks, "How can you afford to do this?  It causes me to lose a lot of sleep because you know you worry about that.."
The Rice County Fair Executive Secretary said he didn't want to be, "doom and gloom" but wants to be honest with the residents of the county about the prospects for a fair.
He said the weekend of May 15th there are plans for food trucks to coincide with a Flea Market event at the Rice County Historical Society Museum.  The Cannon Valley Farmer's Market will also be on the Fairgrounds that day.
Mother's Day weekend a Dog Club out of St. Paul has rented the grandstand to hold a scent competition.  People come in from all over the country with their dogs and they use different scents in different parts of the buildings and the dogs are timed to see how fast they identify the scents.
Dvorak says, "The biggest questions you have to ask is, if you can't have a full fair what can you afford to have?  Can you afford to have a half a fair? Can you afford three quarters of a fair?  Those are the tough decisions we'll have to make as a board because the last thing you wanna do is run yourself into the ground because you spent all these funds on entertainment that you can't have."
"You have to run it as a business.  It's a business.  You have entertainment coming in and they're a business.  They are counting on that money.  Those are the tough decisions that need to be made."
Dvorak said 4-H is not making any decisions until June.  I asked the last possible date a decision needs to be made and he responded the first of June.  Dvorak said he preferred some information from the Governor's office by mid-May because the number of people allowed will be the deciding factor on whether the fair can be held this summer.
This year's Rice County Fair is scheduled for July 21-July 25, 2021.
I haven't even heard of some of these drinks.  How about you?
What Are the Signature Drinks From Every State?