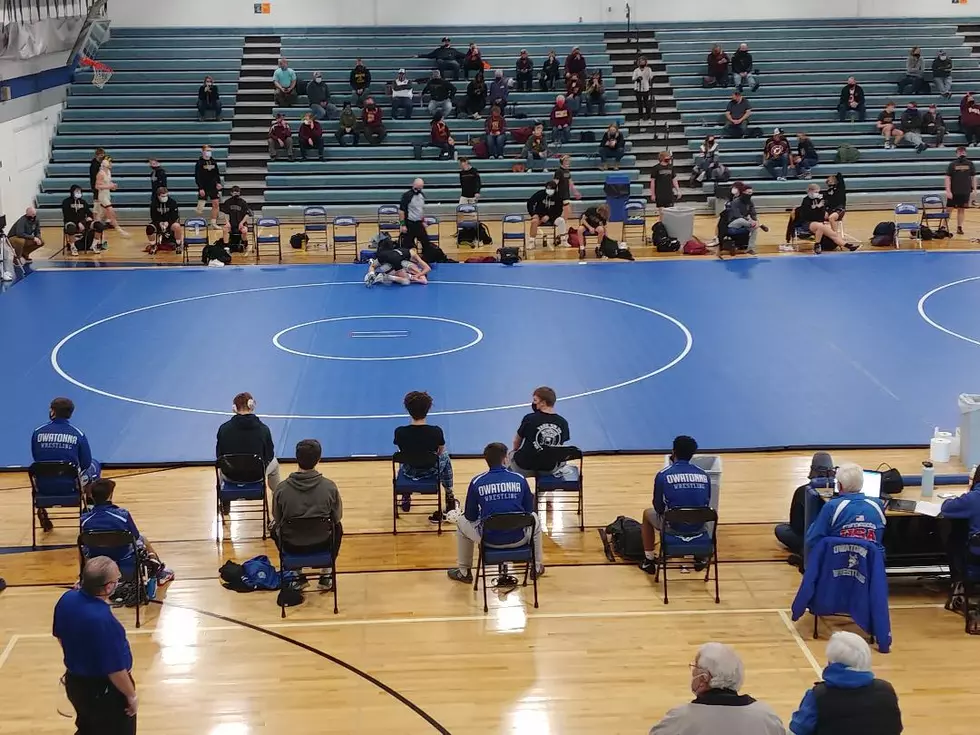 Opening Day of Winter Sports [Photos]
Roy Koenig/TSM
With great opportunity comes great responsibility. We in the media have an even bigger role in the promotion of high school sports during this pandemic. With spectator limitations even more strict now than during the fall sports season, and all our local prep teams being inside sports, only a fraction of those who would like to attend will be able to do so.
Opening Day for Owatonna was also delayed an extra day from the Minnesota State High School League allowed date of January 14 due to a winter storm. That put the OHS wrestlers in the lead off spot for Huskies athletics. I don't claim to be the best photographer, but what follows are some what I witnessed while taking in a pair of wrestling triangular meets and a basketball game.
Winter Sports Opening Night (OHS)
Enter your number to get our free mobile app
As usual, we will make an effort to cover as many road events as possible for the Huskies. A new way to listen to AM 1390 KRFO debuted on Monday, January 18. The station is now simulcasting on the FM dial at 94.7. It's a great way to listen in stereo to "Owatonna Greatest Hits" and extends how far you can hear the programming on AM 1390. It doesn't impact our Kat Kountry 105 FM programming. Remember to download both the AM 1390 KRFO and Kat Kountry 105 free apps to hear Huskies play-by-play this season.
LOOK: 13 Picture-Perfect Minnesota Airbnb's to Stay in This Winter