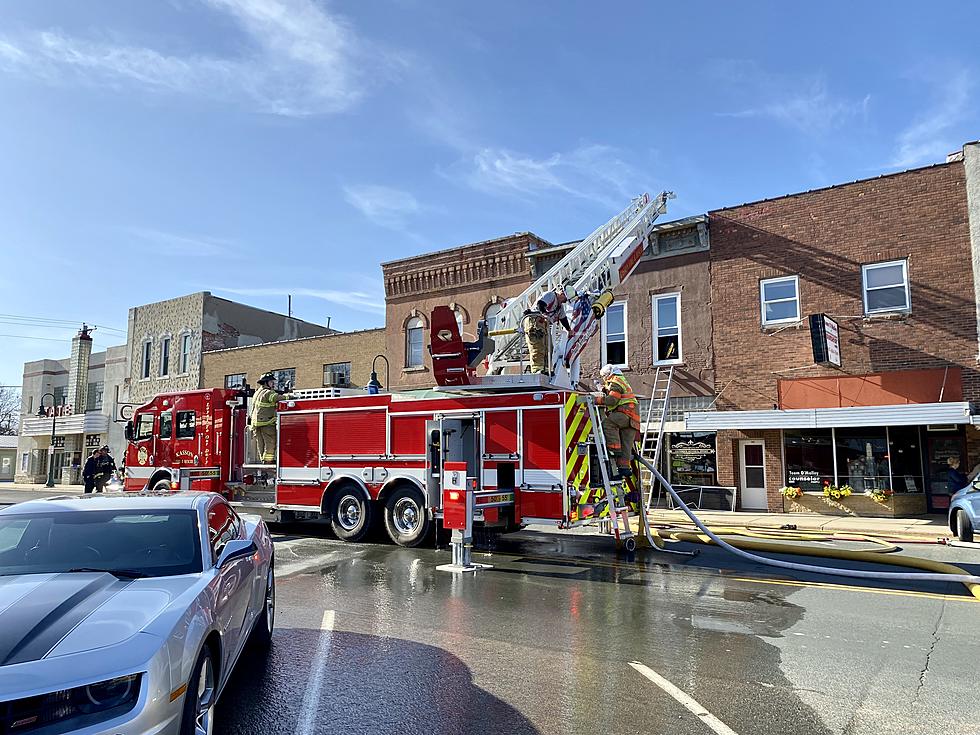 No One Injured in Kasson Apartment Fire
Aaron Galloway/Townsquare Media
Kasson, MN (KROC-AM News) - Firefighters in Kasson responded to an apartment fire this afternoon.
A spokesman for the Kasson Police Department says the fire was reported shortly after 4 PM in the 200 block of West Main Street in Kasson next to Dibble Funeral Home. The first officers to arrive at the scene spotted smoke coming from the 2nd floor of the building. After encountering thick smoke in the doorway to the affected residence, the officers evacuated until fire crews arrived.
It was then discovered a grease fire had started in a pan after a burner on the stove was left on. The resident indicated he left to pick up his children at their school bus stop and returned to find fire trucks parked outside his home.
No injuries were reported, but Kasson police say two cats were rescued from a neighboring apartment, where there was some smoke damage from the fire. An estimate of the damage caused by the fire is not available.
Dome House for sale in Minnesota features indoor slide!
If you are in the market for a new house and are looking for something unique, the perfect house just went on the market in Eden Prairie. For just under $3 million, you can own a dome home that not only has an indoor slide, but also features an indoor putting green, amazing landscaping throughout the 1.8 acres, and 8,000+ square footage of contemporary design inside the domes. All the details about this amazing property listed by REALTOR Jason Zoellner of Edina Realty, Inc. - Lakeville can be found
here.