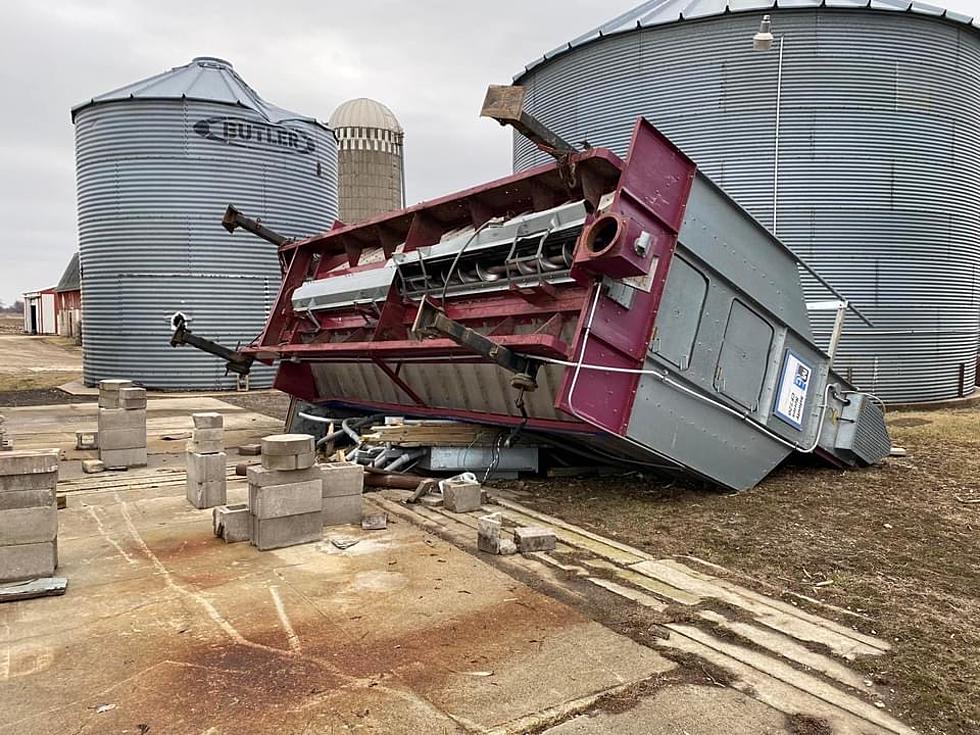 National Big Wind Day Comes True for Many
Wind Damage West of Kenyon April 12, 2022. Facebook photo posted by Rochelle Wille Caron
The National Day Calendar stated Tuesday, April 12, 2022 was National Big Wind Day among other designations.
From Minnesota down to Texas there were reports of severe weather including straight-line winds, hail and tornadoes from mid-afternoon through late at night.
A resident of Nerstrand informed us a tree and power line were down near the Nerstrand Elementary School.
In Gilmore City, Iowa which is about half way between Faribault, Minnesota and Des Moines, Iowa there was a report of a tornado touchdown.
The National Weather Service did confirm the tornado hit the community with a 2020 population of 487 in Humboldt and Pochahontas counties in north central Iowa.
Severe Thunderstorm Warnings were issued in Rice County Tuesday where hail did fall in Faribault and several semis were blown off I-35 between Faribault and Medford, Mn.
Here is a look of a wind map on the National Weather Service website from between Midnight and 1 in the morning Wednesday.  The winds show why there was so much severe weather in Minnesota, Iowa, South Dakota and down to Texas.
A tornado Tuesday evening in Bell County, Texas caused considerable damage.  A church in the town of Salado was completely destroyed.
Weather officials says the tornado was on the ground for approximately 7 miles with 23 injuries reported.  12 people were taken to the hospital with 1 person in critical condition.
Two confirmed tornadoes touched down in Bell County, in the central region of the state. The Storm Prediction Center at the National Weather Service  provided the information.
We received some photos shared by Ed McNamara of Goodhue from Sogn Valley SKYWARN showing some damage in Goodhue County.