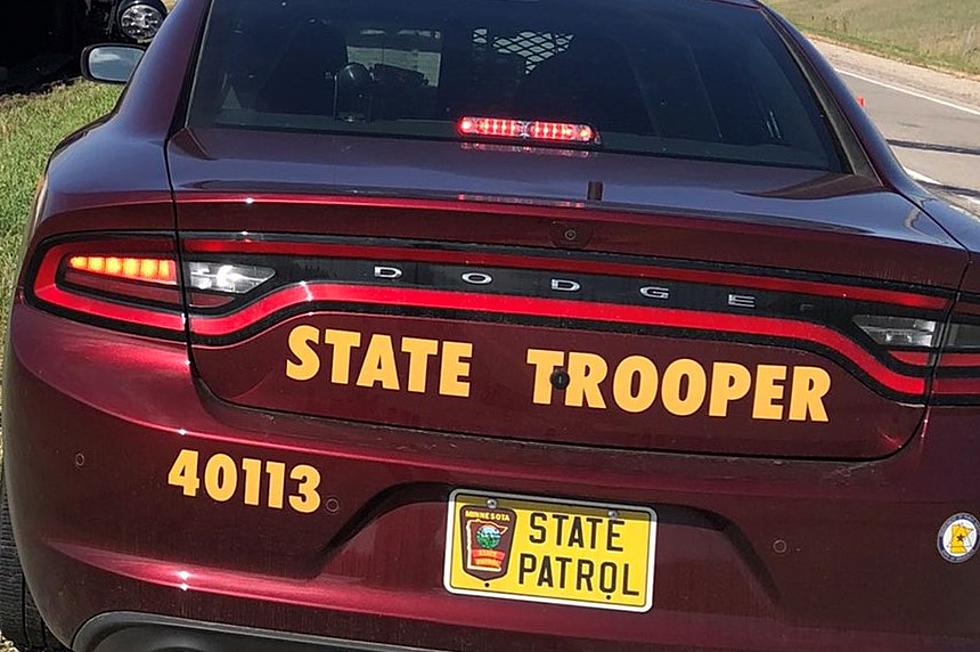 Minnesota Traffic Crashes Claim 5 Lives In Just Over 24 Hours
State Patrol photo (courtesy Sgt. Grabow-Twitter)
Undated (KROC-AM News) - Preliminary reports from the State Patrol and local law enforcement agencies indicate at least five people have been killed in separate crashes in Minnesota since Monday morning.
The first was reported by the Stearns County Sheriff's Office. Officials say 56-year-old Donald Zwillig of Clearwater was apparently examining damage on his pickup caused by a collision with a deer when another pickup truck smashed into his vehicle. The crash, which was reported around 6:30 Monday morning on a Stearns County Road near Clearwater, left the victim pinned under his pickup.
Another fatal crash occurred around 4:30 Monday afternoon on westbound I-94 near Fergus Falls. The State Patrol says 64-year-old Duane Heideman of West Fargo was killed when his pickup left the freeway and rolled.
The third fatality on Monday was the second of the day in Stearns County. 74-year-old Patricia Bromenshenkel of Sauk Centre was pronounced dead at the scene after her vehicle collided with a semi-truck on Highway 71 just south of Sauk Center around 8:20 p.m.
The State Patrol says a rollover crash in Anoka County around 6:40 this morning claimed the life of a 35-year-old Champlin woman. The crash report indicates she was alone in an SUV when she lost control at an interchange on Highway 10 near the border between Coon Rapids and Blaine.
The fifth fatality to be reported during the past two days occurred about two hours later in Dakota County. The State Patrol says a car traveling east on Highway 13 collided with a westbound semi-truck and Burnsville around 8:30 a.m. Information about the victim has not been released.
News Update:  9-Year-Old Killed in ATV Crash in Central Minnesota
Top spots in Rochester with amazing customer service!
Not sure if this is a priority for you but the majority of people like to see a little bit of R-E-S-P-E-C-T when they are buying things from a business. It could be ordering food at a restaurant, buying clothes at a store, or where you are filling up your gas tank for your car. Any place you spend money should have stellar customer service. If you've had a run of bad customer service lately, try going to one of these places in Rochester that were recommended by hundreds of people in town.