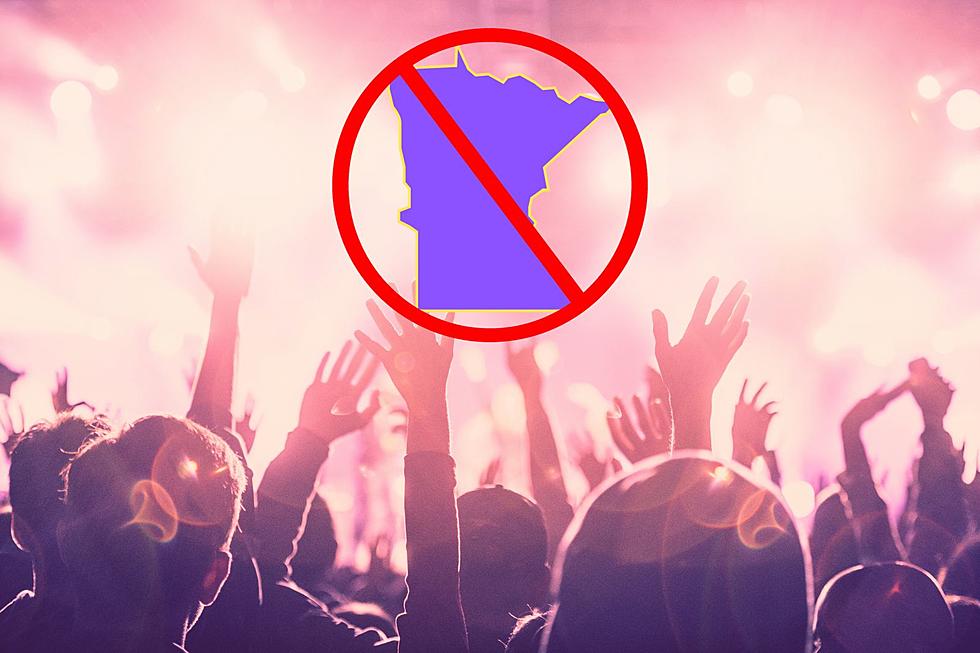 Classic Minnesota Concert Venue To Be Torn Down
Canva
It has hosted concerts, rallies, and other events for the past 85 years here in Minnesota, but this venue is now set to be torn down.
This roughly 2,000-seat outdoor venue has been standing tall here in the Land of 10,000 Lakes since 1938, but its time will soon come to an end, thanks to a vote by the Olmsted County Board of Commissioners.
The venue in question is the grandstand at Graham Park (formerly known as the Olmsted County Fairgrounds) in Rochester, Minnesota. And in the coming weeks and months, that classic venue won't be standing anymore.
Olmsted County's Board of Commissioners voted to demolish the structure at its meeting on Tuesday, November 7th, 2023. But not without good reason, mind you. The 85-year-old structure wasn't safe anymore. In fact, it had been condemned by State of Minnesota inspectors back in May 2023.
According to an Olmsted County release from earlier this year, after a required 10-year inspection in late April, the grandstand was found to be 'not in compliance with the structural inspection requirements.' The release continued, saying:
Olmsted County has invested money to repair and maintain the grandstand, however, age, exposure to weather, and the natural wear on materials have contributed to the deterioration of the structure.
And now after careful consideration and consultation with the Olmsted County Fair Board, the decision was made to tear the grandstand down entirely. And the reason is cost, of course. This KIMT-TV story says that demolishing the structure was found to be a cheaper option than attempting any repairs.
The vote to tear the grandstand down earlier this week was part of a new 2023 Graham Park Master Plan the Olmsted County Board of Commissioners approved. That plan includes features like a new commons area, an exhibition center, and a revitalization of the historic former Highway Department building into a rental facility that would include a commercial kitchen and restrooms.
Of course, the grandstand at Graham Park in Olmsted County isn't the only thing that won't soon be around. Keep scrolling to check out some other classic things from the year you were born that DON'T exist anymore!
Listen to Curt St. John in the Morning
Weekdays from 6 to 10 a.m. on Quick Country 96.5
LOOK: Things from the year you were born that don't exist anymore
The iconic (and at times silly) toys, technologies, and electronics have been usurped since their grand entrance, either by advances in technology or breakthroughs in common sense.
See how many things on this list
trigger childhood memories—and which ones were here and gone so fast you missed them entirely.
Gallery Credit: Stacey Marcus