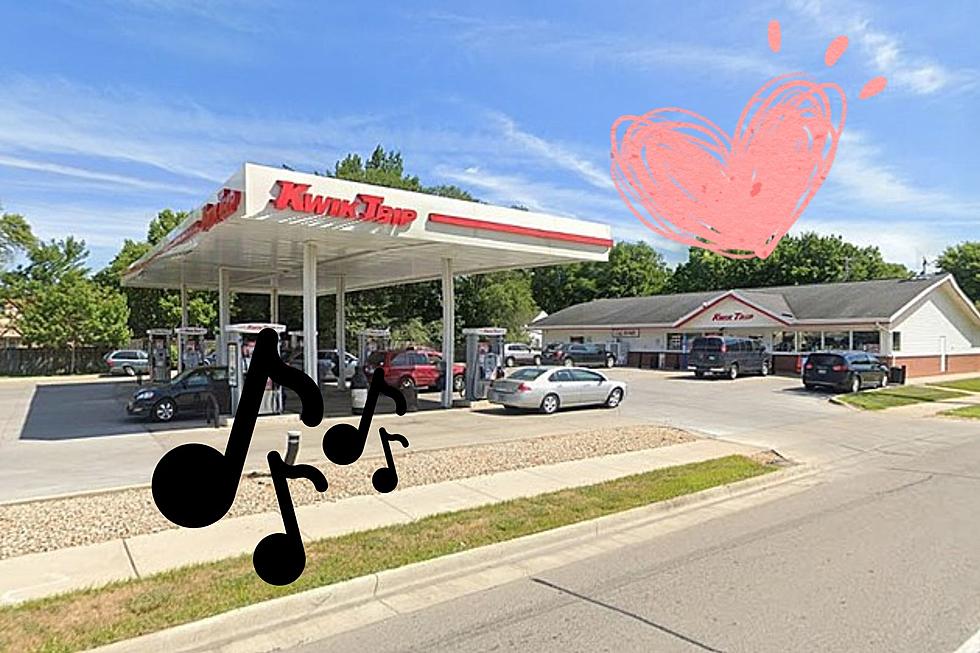 Wisconsin Country Singer Writes a Love Song to Kwik Trip
Google Maps
I think it's safe to say that most midwesterners are in love with Kwik Trip. Honestly, I didn't realize just how great Kwik Trip is until we moved to Rochester, MN but now I've seen the light! There's one country singer from Wisconsin who loves Kwik Trip so much that he wrote a song about it.
I don't think I grew up around Kwik Trips, so maybe that's why I didn't discover my love for Kwik Trip until we moved here. But man, when you're hitting the road for a road trip, you can't go wrong with a Karuba coffee, a breakfast sandwich, and a glazer.
Wisconsin Singer Writes Kwik Trip Song
But I think this Wisconsin singer's infatuation with Kwik Trip goes above all of ours because he recorded a whole song about it down in Nashville. According to Milwaukee Mag, the song was recorded at "Hilltop Recordings Studios in Nashville, the longest enduring studio business in Tennessee". It was also done under the direction of Zach Allen, a "multiple Grammy Award-winning engineer and producer".
The country singer's name is Dan Lepien. He's from Sauk City, WI and has been performing country music for 5 years. He got the idea from a cousin who saw Dan post a photo of a Reese's donut with the caption 'God Bless Kwik Trip'. His cousin commented and said he should make a Kwik Trip song and so... he did!
After a little over 2 years, the song 'God Bless Kwik Trip' is now out! It has actually been playing in Kwik Trip stores since March 24th, so you may have heard it already. If you haven't, you can listen on Spotify or Youtube.
Responses Heard To 'See You Next Time' In Minnesota & Wisconsin Kwik Trip Stores
How do you respond to the Kwik Trip trademark phrase "see you next time"? These are some responses heard in stores across Minnesota and Wisconsin. The last one is probably one of my favorites!