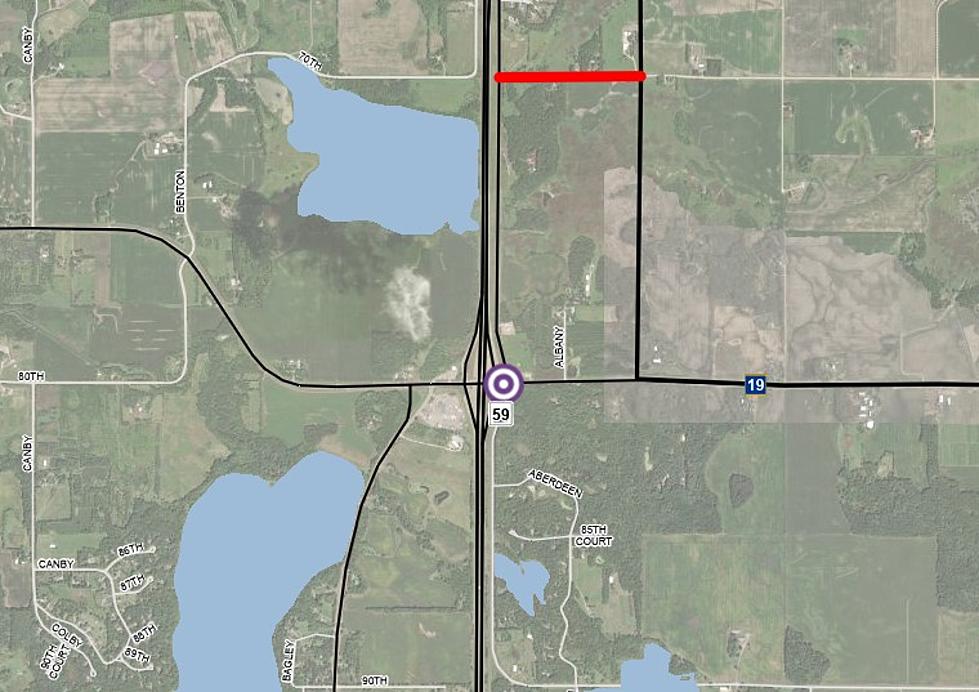 Rice County Six-Legged Roundabout Contract Approved
Rice County Location for Six-Legged Roundabout. Screenshot by Gordy Kosfeld of Map by Rice County
The Rice County Board of Commissioners today made it official.  A six-legged roundabout will be constructed on I-35 at Highway 19 in Rice County.
Chad Sweeney, Assistant County Highway Engineer asked the County Board for their approval.
Sweeney explained more about the funding for the project.
Board of Commissioners Chair Steve Underdahl and others commented on the historic venture.
BCM Construction Inc. is located at 15760 Acorn Trail in Faribault, Mn.  Part of Met-Con Companies, Faribault.
Eight companies submitted bids for the project with the low bid again $4 million, 769 thousand, 802 dollars.
No specific timeline was given for the project with commissioners unanimously approving the contract.
Road Fatalities: Most Dangerous Time, Day, and Month by State
Gallery Credit: Scott Clow