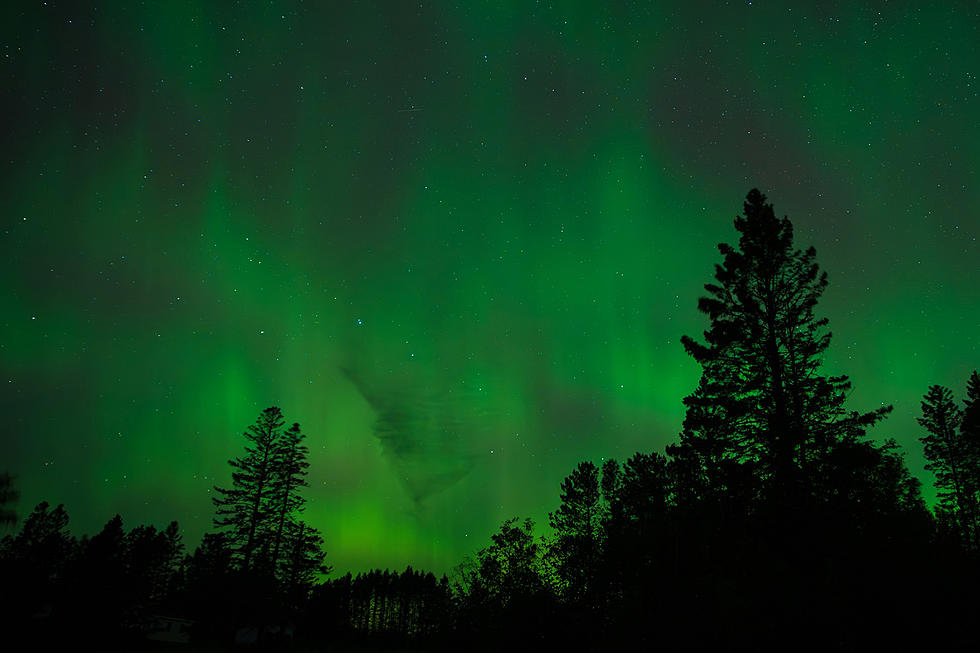 LOOK: Northlanders Share Photos From Monday Night's Spectacular Northern Lights Show
Nick Cooper - TSM Duluth
People across Northern Minnesota and Wisconsin got treated to a pretty stunning Northern Lights show on Monday night.
The forecast called for the chance of a pretty spectacular show to kick off the week, and the sky didn't disappoint!
I was among the hundreds of Northlanders getting out of town and to a dark location to watch the overhead spectacle, which was among the better shows I've seen in the Northland.
You'll often see a faint glow on the Northern horizon, and maybe some activity off in the distance. Monday night was much more active, bringing a very active scene to the sky above the region.
Dancing ribbons of light squiggled across the sky. Pulses and waves radiated from the northern horizon, reaching overhead for many viewing the spectacle.
READ MORE: These are scientifically the best places in Minnesota to see the Northern Lights
I went to a spot between Duluth and Two Harbors, and saw a very active sky ramp up just after 10 pm - which is when forecasters suggested the show might get good. The lights actively danced and pulsed overhead from my vantage point, which is not nearly as common as seeing a show on the horizon in the Duluth area.
The show subdued some around 11 pm where I was, so I headed for home, but the show raged on through the night, with KP index numbers between 5 and 6 through much of the night. Numbers as high as 5 to 6 on the KP index scale indicate a good show is likely.
Will the Northern Lights be back again on Tuesday night?
I mentioned in my article yesterday that there may be a subsequent chance to see the auroras again on Tuesday night. The space weather forecast is calling for conditions to be good way up in the sky to potentially offer another show tonight - but there is a caveat.
The problem could be cloud cover.
The National Weather Service is indicating there will be cloudier conditions Tuesday night across parts of the Northland. While cloud cover is expected to become patchy, decreasing as the night goes on, this will create a greater obstacle to seeing a show tonight in comparison to Monday night.
Could still be worth a try though!
In the meantime, here are some photos captured and shared by listeners across the region:
Listener-Submitted Photos Of The Incredible Northern Lights Show On September 18, 2023
The forecast called for the potential of a pretty great Northern Lights show across Northern Minnesota and Northern Wisconsin for Monday night, September 18, 2023. The sky didn't disappoint! Here are some beautiful photos submitted by listeners from across the Northland.