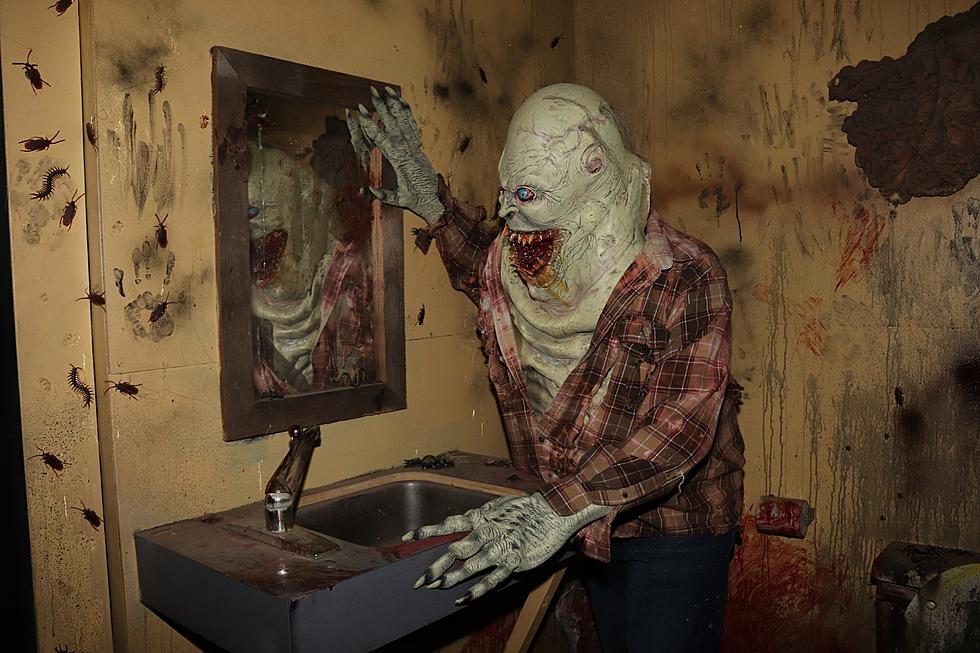 Minnesota Haunted Attraction In Running To Be Named Best In U.S.
OLIVIA HINES
This is awesome! A Minnesota haunted attraction is in the running to be named the best, or one of the best, haunted attractions in the country. The Haunting Experience in Cottage Grove is up for the top title, which is pretty cool.
What is this poll and where can we vote?
The Haunting Experience has been around for nearly four decades and is up against some stiff competition for "Best Haunted House / Attraction" by USA Today. There are twenty haunts in the running for the top title, all nominated because of the "quality of their actors, set designs, and special effects, as well as value for money" according to the poll.
The Haunting Experience definitely has all of those bases covered and you can vote for the Minnesota haunt now through noon on Monday, September 18th. The winner will be announced on Friday, September 29th. Let's support this Minnesota haunt! You can vote online.
How is The Haunting Experience doing right now in the poll?
If you are a Halloween enthusiast like me, you will definitely want to look into some of these other attractions up for the top title! These look insane and are located all over the country. At the time of writing, our Minnesota attraction is at number ten, which isn't too shabby.
What can I expect if I go to The Haunting Experience?
The haunt is on the list for a reason! There are three parts of the attraction: a haunted house, hayride and something called "Chainsaw Massacre" which speaks for itself, and takes place in a dark cornfield no less.
What other attractions are in the running in the poll?
Other haunted attractions on the list can be found everywhere from Ohio to Miami, Florida! The number one haunt is found in Madison Heights, Michigan and is called the Azra Chamber Of Horrors Haunted House. Here are a few others that caught my eye:
A Petrified Forest in Altamonte Springs, Florida - I love the name of this one, which takes place outside on three trails. Spooky.
The Horrorland in Miami - This clown-themed haunt has five haunted attractions and eight "scary zones" so you will have a lot to get to if you go to this one.
Blood Prison in Mansfield, Ohio - The name of this one had me clicking to read more! Upon further research, it appears this takes place in a real haunted prison. Yikes.
Stalker Farms in Snohomish, Washington - This has a few haunted attractions in one but it was the name that got my attention.
UNDead In The Water: The Gathering in Tampa - This one gives off major Haunted Ship vibes, located on an old WW II cargo ship.
I have been to one of the haunts on the list: the 13th Floor Haunted House in Phoenix. It is good but not too scary. Spooky season is officially here!
SWEET: Here are the most popular Halloween candies
25 Scaredy Cat-Approved Halloween Movies