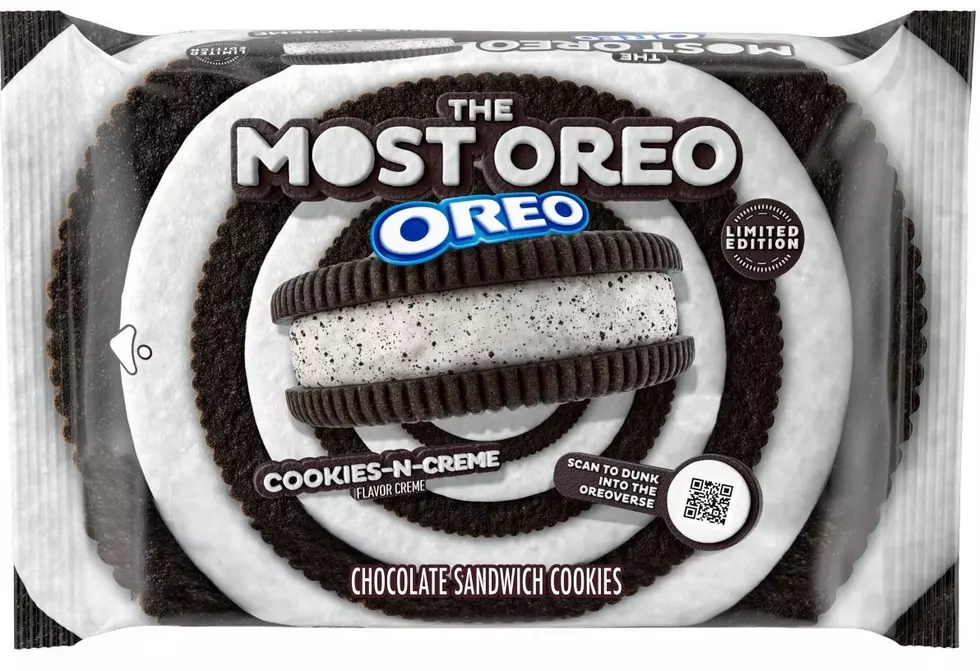 Is Minnesota Ready For The New Most OREO OREO Cookie?
Oreo.com
I share exciting news with a full disclaimer the original Oreo is my favorite cookie of all time, well with the exception of the cookies my wife or daughter make at home of course.
Over time the Oreo roster has grown to include the likes of Double Stuff, Chocolate Cream, Birthday Cake, Mint, Lemon, Fudge Covered, etc. The list goes on and on and that doesn't even include seasonal offerings like Gingerbread. In fact, there have been over 85 flavors in the brand's history!
I love a lot of the new flavors that come out, but when it's all said I'll always go back to the original as my go-to. Although as an Oreo lover, I am deeply intrigued by their new offering that will be available for a limited time beginning January 30, 2023.
Oreo proudly presents The Most OREO OREO Limited Edition Cookies-N-Creme Cookies! What the heck does that mean you may be asking? Well, it is literally an Oreo stuffed with more Oreos! I'll let them explain:
The OREO Most OREO OREO Sandwich Cookies are the classic, original snack cookies you've always known and loved, but with the unforgettable twist of cookies-n-creme flavor creme you never knew you wanted. These cookies and creme-flavored OREO cookies are full of themselves. Literally. Each kosher OREO cookie is filled with extra layers of OREO Cookies-N-Creme, making them supremely dunkable and delicious
So, as I understand it, you take an Oreo and fill it with creme that has Oreo cookie crumbles mixed in with it. Brilliant!
While announcing their new cookie, Oreo also announced a new online Oreo-themed virtual reality world called the Oreoverse, which you can access by scanning the packaging.
You can also explore the Oreoverse through a Meta Quest 2 or Meta Quest Pro VR headset, with a smartphone or with a computer.
Once there, you can play Oreo-themed games and enter to win a $50,000 grand prize.
I know I'll give these new cookies a try and while the original is tough to beat, how can you go wrong when the new flavor is just more Oreo? I can't wait to see what other flavors Oreo has up its sleeve for 2023. I'll have a glass of milk ready.
Gallery — Every Movie Theater Candy, Ranked:
LOOK: 15 Discontinued McDonald's Menu Items