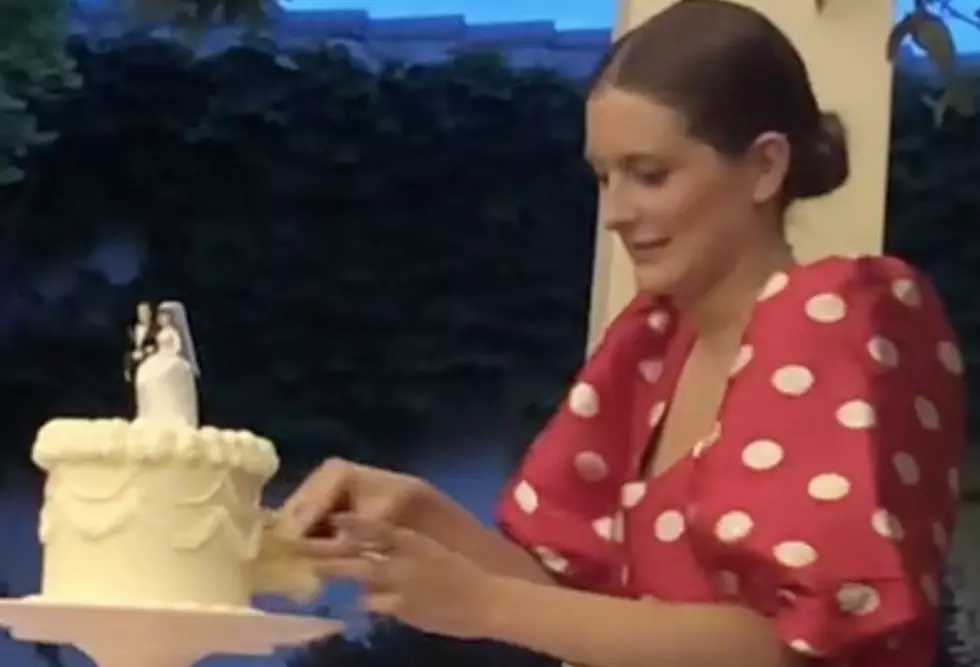 Guest at Wedding Makes Huge Mistake, Says She 'Hates Herself' Afterwards [VIDEO]
mediocrehailey TikToK
This is one wedding she'll never forget.
A guest at a wedding reception ignored the treats and desserts that were out and decided to cut the cake that she saw sitting there.
The only problem is the cake was there for the bride and groom to cut, not their guests.
The woman in the video says that she thought that they forgot about the cake on display, thus that is why she walked over and cut it herself.
You will see below that she appeared to be having a great time at her friend's wedding, but that quickly evaporated after she realized what she did.
My only question is why did someone film her doing this rather than confronting her? Makes me wonder.
The only thing left to say here is that you need to be aware of what is happening while in attendance at a wedding reception, and NEVER just walk up to the cake table and help yourself if the cake has not been cut.
SWEET: Here are the most popular Halloween candies