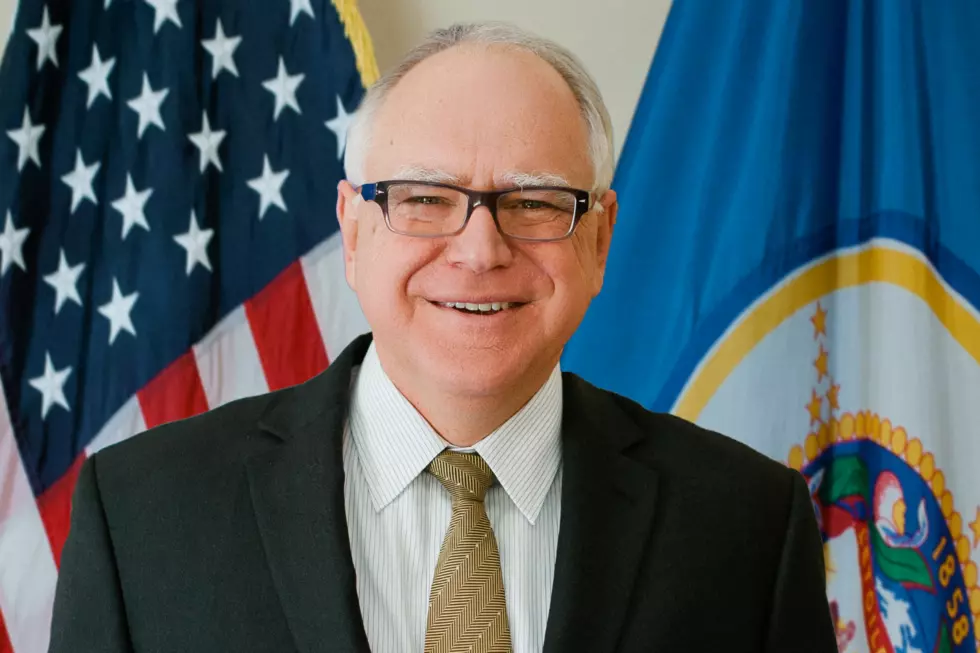 Governor Walz to Make Announcement on Stay At Home Order
Office of Gov. Tim Walz
Enter your number to get our free mobile app
Governor Tim Walz is set to make an announcement tonight on the status of the Stay at Home Order and the State's peacetime emergency.
As of late, all of the Governor's press conferences have been at 2 pm but today it will begin with the televised address at 6 pm followed by a media call at 6:45 pm. At that time, it will be announced the plan moving forward on the State's peacetime emergency status, which expires today, and the stay at home order, which is set to expire on Monday (May 18th) according to Bring Me the News.
In the last announcement by Gov. Walz, he and legislation extended the stay at home order to May 18th but lessened the restrictions on businesses that were allowed to reopen. This allowed for more "non-essential" businesses to offer curbside pick up and saw 30,000 Minnesotans returning to work. Some businesses also reopened to allow for in-store shopping but with modified social distancing guidelines such as, limiting the number of customers in the store, plexiglass screens at checkouts, and making aisles in the stores one-way directions.
10 Unique Things You Only Say If You're In Minnesota
Wake up with Jarred Becker every weekday morning from 6a-10a on AM 1390 KRFO
Connect with me on Social Media!
Twitter - @Jarred_Becker
Facebook - Jarred Becker