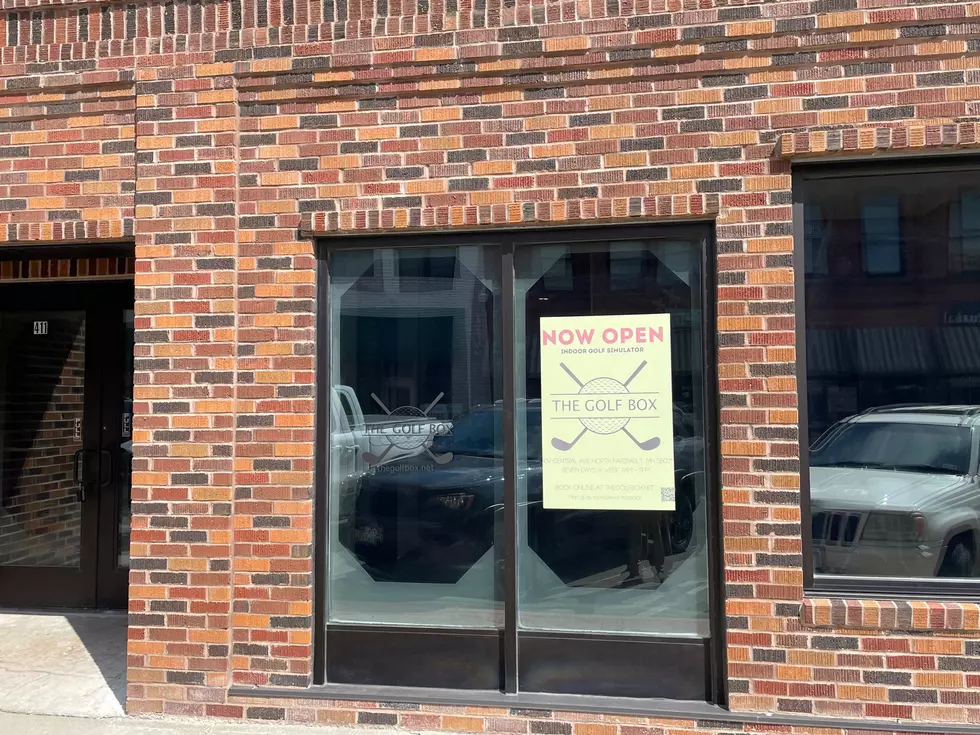 Golf Fun Experiences in Downtown Faribault
The Golf Box downtown Faribault. Photo by Gordy Kosfeld
Now when it's 40 degrees and windy you can still work on your golf game at a new facility in downtown Faribault.
The Golf Box at 409 Central Avenue has two indoor Trackman Golf Simulators.
The owners custom built bays for each of the state-of-the-art simulators and plan on bringing food and drink to the business soon.
Their website states the Trackman 4 Dual Radar Golf Simulator, "tracks every detail of your swing and collects data specific to you."
It also says they have, "150 real and fictional golf courses to choose from along with mini games" for those who don't have time for a full round of golf.
The facility is open 7 days a week.  Hours on their website state 7:00 a.m. to 11:00 p.m.
The two bays can be rented by the hour.  The hourly rate is $43.
Eventually they hope to have 5 or 6 bays depending on demand.
Jacob Loube, his mom and dad are all in the business because they love the game of golf.
Loube told KDHL they are in the process of building a bar and getting their liquor and food licenses. They are anticipating offering pizzas, hot dogs, chips, etc.  Also a full bar but sticking to basic drinks and beer.
He has seen some high school golfers using it already because of the lousy spring weather we've experienced.
It's a great opportunity to work on your swing between rounds and get information you would not otherwise have on your swing.
According to the website for The Trackman Golf Simulator it provides information about the full trajectory of shots from putts to 400 yard drives.  With it's dual radar technology it can also provide information about impact with the club putting information is available also.
To get more information or to book one of the simulators the phone number listed on the website is 507-602-0460.
You might be able to play one of these courses without paying for the flight and hotel.
LOOK: Here are the 10 US golf destinations with the most courses per capita
Discover where you can find the best access in the country for your pick of courses, the unique terrain that lends itself to world-class golf, and what makes select clubs noteworthy.