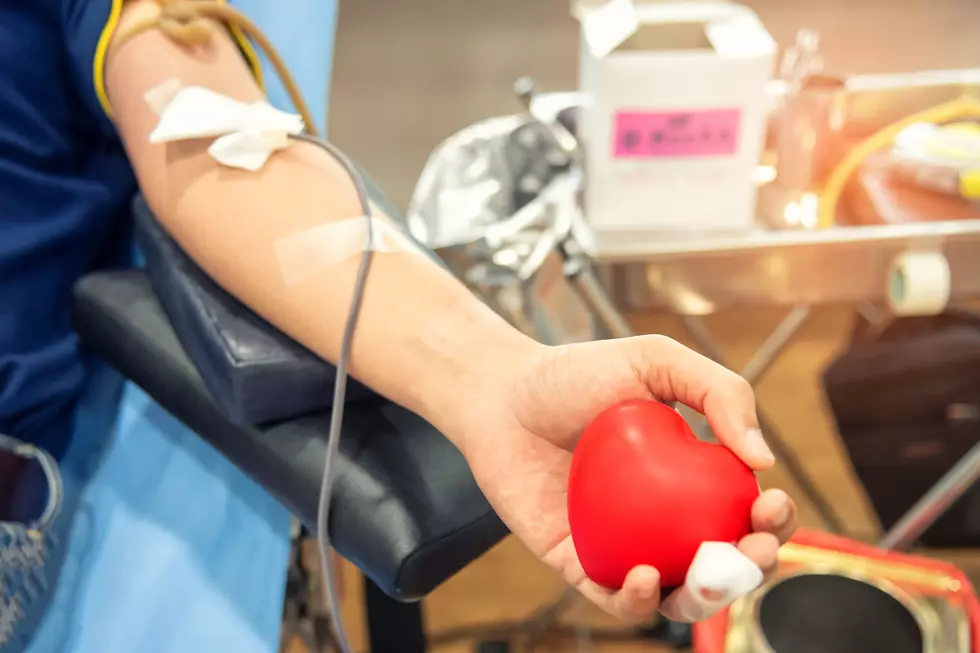 Give The Gift of Blood This Holiday Season And Help End Emergency Shortage
Getty Images/iStockphoto
The holiday season is upon us, and I couldn't be more grateful; however, we must not let our guard down. The American Red Cross is begging for help amid an emergency blood shortage.
The Red Cross is heading into December with its lowest blood supply in over a year. According to a news release from the organization, the pandemic contributed to a 34 percent drop in new blood donors from last year − "one of the largest year-to-year decreases and one that could threaten essential medical care for patients." 
Of course, it makes sense. Due to COVID-19, schools and colleges were not able to host blood drives, meaning people weren't reminded and encouraged to donate.
To make an appointment to donate blood, head to 
RedCrossBlood.org
 or call 1-800-RED CROSS (1-800-733-2767).
All those who donate from Nov. 29 to Dec. 16 will receive a $10 Amazon.com gift card by email as a 'thank you.'
Steele County Blood Donation Opportunities:
Blooming Prairie:
Monday, November 29th, from 1 pm to 7 pm at the Blooming Prairie High School (202 4th Ave. NW)
Medford:
Friday, November 26th, from 9 am to 3 pm at the Medford Outlet Center (6750 W Frontage Road)
Monday, December 13th, from 1 pm to 6 pm at the Trinity Lutheran Church (103 3rd St. SW)
Owatonna:
Friday, November 26th, from 10 am to 4 pm at the Good Shepherd Lutheran Church (2500 7th Ave. NE)
Monday, November 29th, from 2:30 pm to 7:30 pm at the McKinley Elementary School (1050 22nd St. NE)
Friday, December 10th, from 9 am to 3 pm at the Owatonna Hospital (2250 26th St. NE)
Wednesday, December 15th, from 12 pm to 6 pm at the United Methodist Church (218 E University St.)
To see more opportunities in the surrounding areas, head on over to RedCrossBlood.org.
Things To Know For Your First Time Donating Blood
Donating blood can save lives. It's really important to donate if you meet the eligibility guidelines. If you've never donated before it might be overwhelming. Here's some information to help you get started.