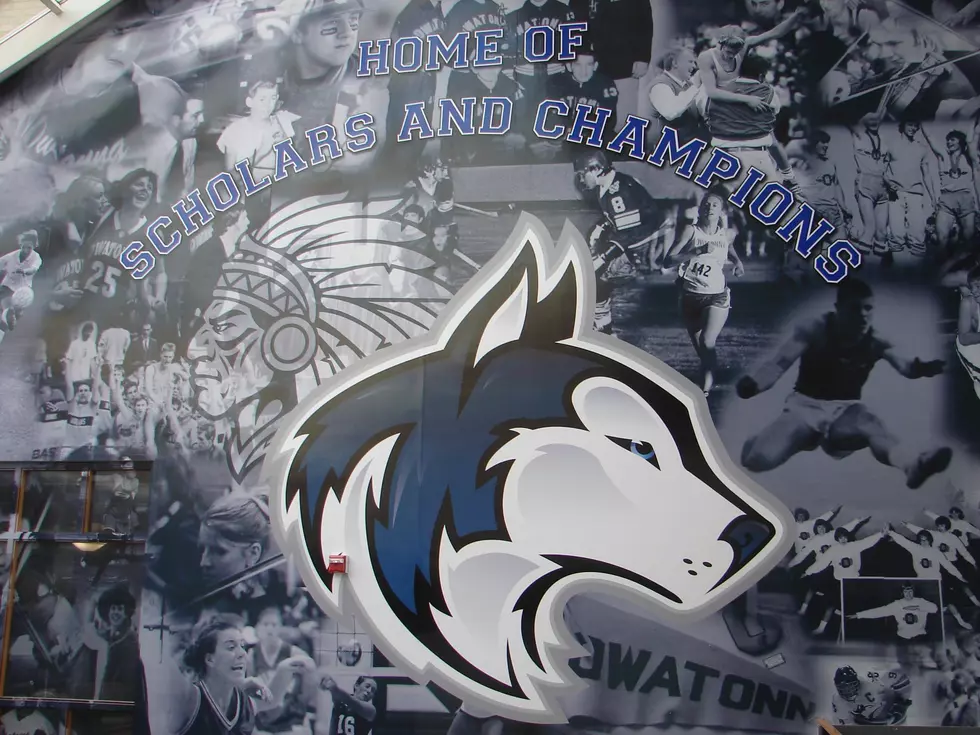 Finalists for Owatonna Athlete of the Year
Roy Koenig/Townsquare Media
The Owatonna High School tradition of naming senior and junior athletes of the year will continue on Wednesday, May 26. The latest group of "O" Club members will also be recognized for their commitment to multiple sports. The 110% award winners, Triple-A and Excel Minnesota State High School League honors will also be highlighted.
The 12 athlete finalists include Big Nine Conference and Big Southeast champions, section finalists and section champions, and a state champ. Nearly all of the senior group of nominees have committed to play college sports, representing Division I, II and III athletics. The list includes a two pairs of sisters.
OHS Activities Director Marc Achterkirch states, "Athletes were nominated by one of their coaches and voted upon by all the head coaches. This is an incredible honor for our athletes. Their hard work, determination, and leadership abilities have elevated them to be some of the very best athletes to participate at Owatonna High School."
Senior Female Finalists:
Anna Herzog
Sarah Kingland
Grace Wolfe
Senior Male Finalists:
Payton Beyer
Zach Kubicek
Matt Seykora
Junior Female Finalists:
Ava Wolfe
Taylor Schlauderaff
Olivia Herzog
Junior Male Finalists:
Grant Achterkirch
Landen Johnson
Preston Meier
Johnson won a state individual wrestling title. Beyer was part of a state tournament basketball team. Seykora was a member of a state meet wrestling team as a junior. Both were on the football squad that has won a number of consecutive section titles.
Several of the girls were members of a section runner-up soccer team this past fall and players on the Big Nine title hockey team in the 2019-2020 season.
Those highlights just scratch the surface of their overall accomplishments. Watch for more info in future postings.
Invited guests will attend the ceremony Wednesday at OHS. I feel honored to have the chance to emcee the festivities and relive some of the highlights that these athletes have performed for us.
Enter your number to get our free mobile app
11 Best Places to Get a Mouth-Watering Burger in Rochester
A delicious burger is ALWAYS a good idea! But it can be hard to figure out where to go with all of the burger places in our area. To help you decide where to get your next burger, check out the 11 best places to get a burger in Rochester
according to Yelp
(in no particular order).
LOOK: Minnesota Ticks and How To Prevent Bites
They are creepy, crawly and unfortunately are so stealth-like that you don't even know they are on your body sucking your blood. Ticks. Here are a few different types of ticks in Minnesota and a few tips on how you can help prevent tick bites.