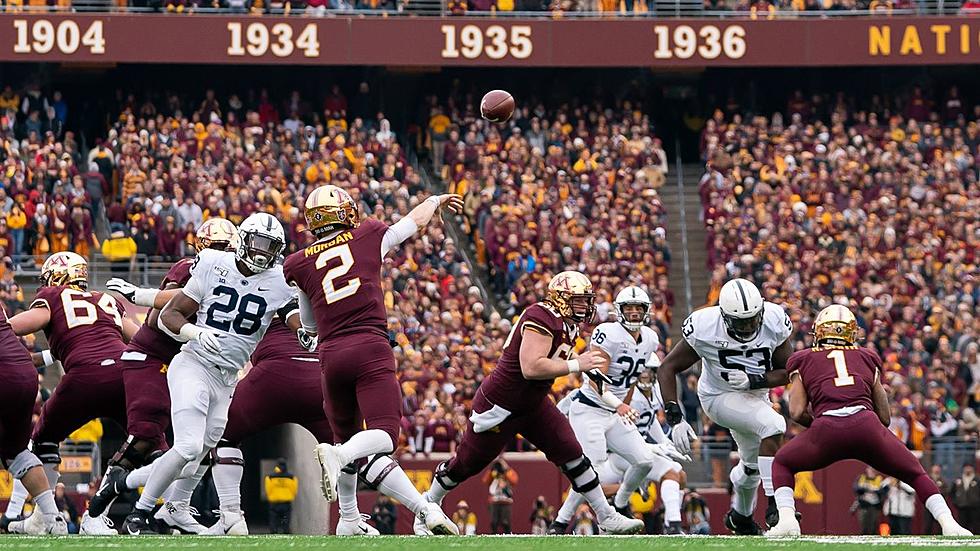 Did Gopher Football Hint Big Ten Football Will Be Back In October?
Photo From Gophersports.com
Could it be a coincidence, or did the Minnesota Gophers Football Twitter account just drop a huge hint on when we could see the college football return to the Big Ten?
Enter your number to get our free mobile app
Tuesday morning the Gopher Football Twitter account asked the question when was the last time the Gophers started a football season in October?
As you can guess, the speculation took off from there, including fro Nico Haeflinger of Fox Illinois, Meg Ryan of the Star Tribune, and Ryan Burns from 247Sports.
Will the Big Ten make a comeback in October? It is tough to say, although the Gopher Football Twitter account did make it sound like all the wheels are already in motion. Is it for sure? Who knows, but it is hard not to think that we could be seeing kickoff coming in mid-October.
According to a report from CBS Sports the Big Ten presidents and chancellors met on Sunday, without voting on whether the Big Ten will return.
"The meeting was the second of the weekend for the university leaders, who are expected to vote in the coming days on a plan that could have the league's schools playing football before the end of October."
This is going to be a bumpy road, and I think it is safe to assume that if the Big Ten does plan on starting mid-October (possibly the 17th?), an announcement will have to come soon. If you are still looking for your 'Gopher-fix' - Gopher Football Weekly with P.J. Fleck returns to FUN 104.3 Wednesday at 7 p.m.
EPIC: 12 Adventures All Minnesotans Must Take Before They Die