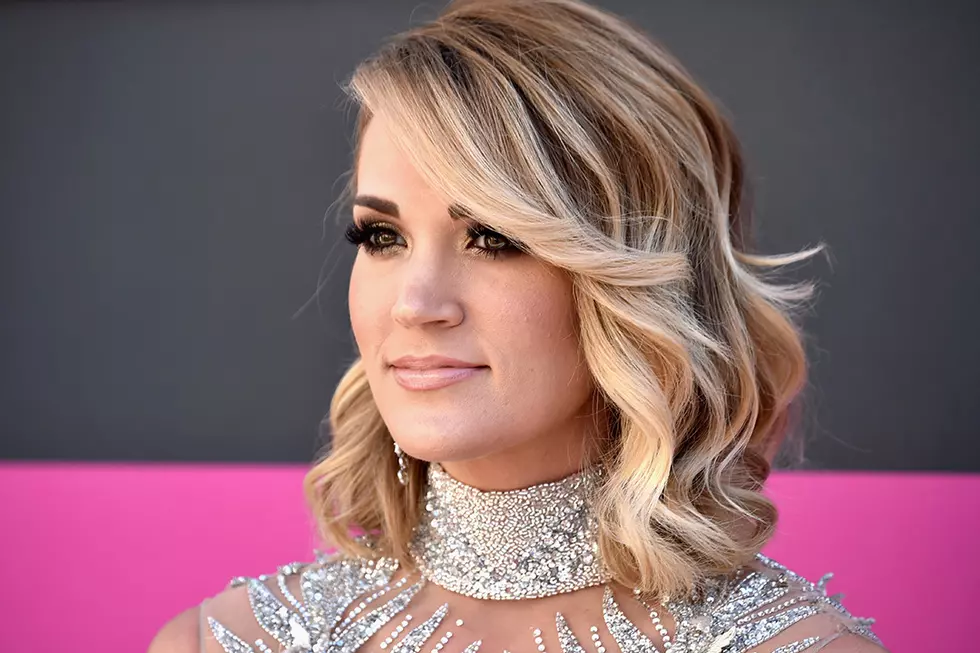 Carrie Underwood Shares New Selfie Following 2017 Injury
Frazer Harrison/Getty Images
Following a 2017 injury that left Carrie Underwood with a broken wrist and 40 to 50 stitches, the country singer isn't quite ready to show her entire face yet but she is slowly beginning to feel like herself.
On Friday (Feb. 23), Underwood took to Instagram to share a black-and-white selfie with husband Mike Fisher. In the photo, Fisher appears with a bright red "X" on his fist, while the singer covers half of her face and her entire mouth with an "X" sticker. "Together, we're in it to end it!" she wrote in the caption. "Help us shine a light on modern day slavery. @enditmovement #enditmovement."
While it's not Underwood's first Instagram post of herself since the injury, it is the first photo to show a little bit more of her face. In December, the country star posted a selfie of herself wearing a blue scarf but only her eyes can be seen. She followed that photo with a picture of her in the gym earlier this month but her face is turned away from the camera.
"Now, here we are 7 weeks later and, even though I've had the best people helping me, I'm still healing and not quite looking the same," the star said. "I honestly don't know how things are going to end up but I do know this: I am grateful. I am grateful that it wasn't much, much worse."
PopCrush Presents: The New A-List