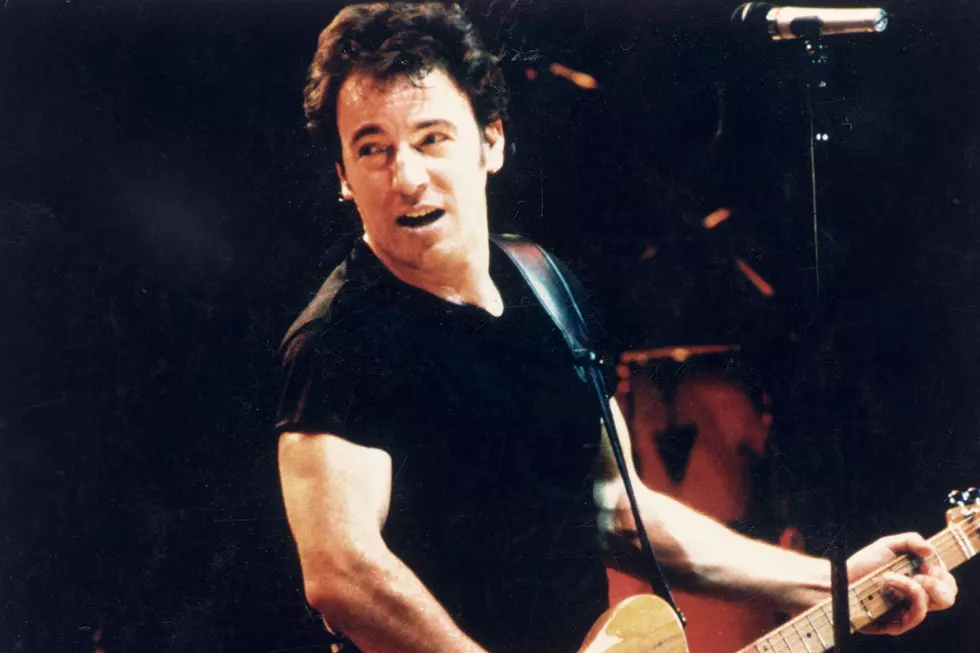 Bruce Springsteen Lines Up 25 Concert Recordings for Upcoming Release
Hulton Archive, Getty Images
Bruce Springsteen's vault of archival concert recordings will open even further to fans over the coming months, with more than two dozen shows added to the release schedule — including some that were only recently discovered.
Backstreets reports that word of the upcoming releases comes courtesy of Springsteen's SiriusXM channel E Street Radio, where a conversation between host Jim Rotolo and Nugs.net's Brad Serling dropped the surprise announcement that Aug. 4 will mark the arrival of the next download in his concert series — a blend of performances from Springsteen's 1977 tour.
According to the report, that download captures portions of the tour's Feb. 7 stop in Albany, N.Y., and the following night in Rochester — significant to Springsteen collectors because, as Backstreets put it, "no Albany recording has ever surfaced, and no 1977 performance has ever circulated from a soundboard source."
Those performances are part of a collection assembled by former Springsteen sound engineer Chas Gerber, and although they're incomplete and not in stereo, they represent a fairly major addition to the archives, and Serling hinted at the potential for another release from the 1977 tour later on — although if it happens, it'll have to work its way into a crowded schedule. As Serling told listeners, a total of 25 shows have been added to the queue for archival concert releases, with plans to make a new show available on the first Friday of every month.
In the meantime, Springsteen continues expanding that archive with his more recent dates — and if a recent report is accurate, he'll be adding some entries this fall, with an eight-week residence at the 975-seat Walter Kerr Theatre on Broadway.
Bruce Springsteen Albums Ranked Worst to Best