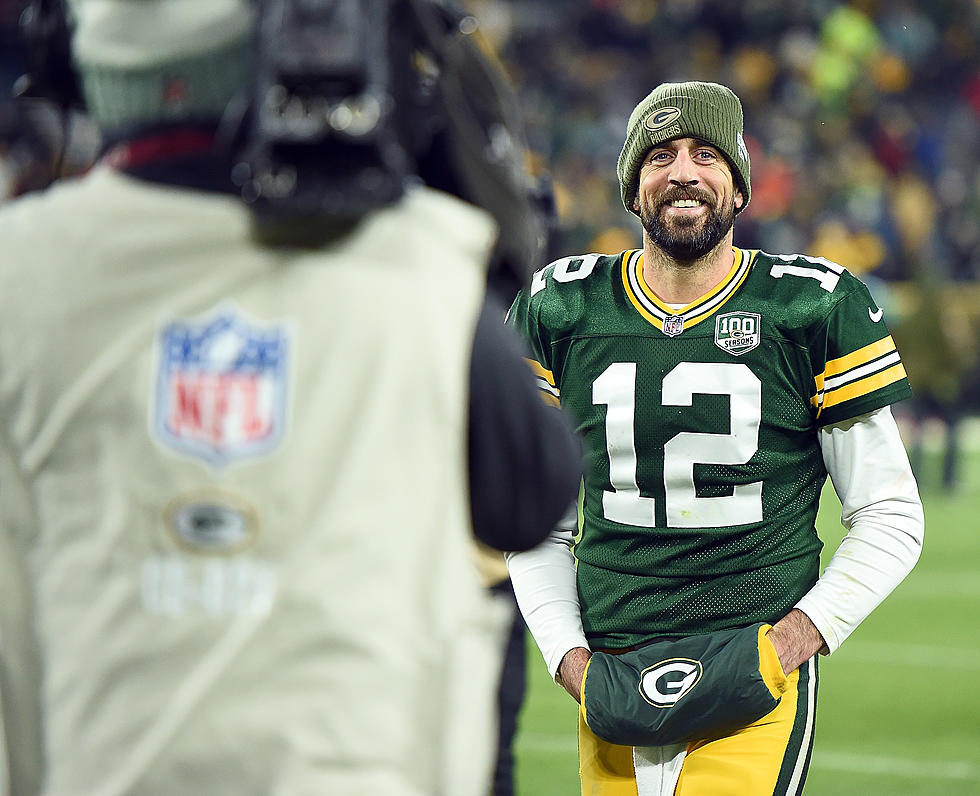 Aaron Rodgers Makes A Decision On His Future With The Packers
Getty Images
The 4-time MVP Quarterback has made his decision and it answers a lot of questions and gives Green Bay the answer to what their next step is.
NBC Sports and PFT are reporting the news that Ian Rappaport broke this morning, That Aaron Rodgers is staying in Green Bay and the contract is pretty lucrative. The deal that Aaron Rodgers agreed to is a four-year, $200 million deal.
It makes him the highest-paid player in league history. The deal includes $153 million guaranteed, and it also deals with the salary cap problem the Green Bay Packers were facing.
The latest rumors were that Rodgers was really thinking about going to Denver, and the Broncos were ready, they said they were all in and had a trade deal ready, an offer ready, and players that they were willing to cut to make it work.
This ends all the talk that he might go to Tennessee or any other team. I even think Tampa Bay might have made a play for him after their number 12 Tom Brady, left them when he retired.
Is all the noise over with Aaron Rodgers? Who knows! One thing we will not be asking is where is he going, but we still might ask is this the year he retires.
Today was also the day that franchise tags would be handed out. Davonte Adams seems to be heading toward the franchise tag. Green Bay was probably going that way already, for two reasons, they want to keep him around and control his income so they had money to offer Rodgers, also to show they are willing to keep Adams in order to keep Rodgers.
One thing for sure, Green Bay knows who is playing QB, now what happens to Jordan Love? Originally picked to replace Rodgers, but now, it will be a while.
6 Best Green Bay Packers Quarterbacks
Treat Yourself To A Stay In The Most Expensive AirBNB In Duluth By Lake Superior