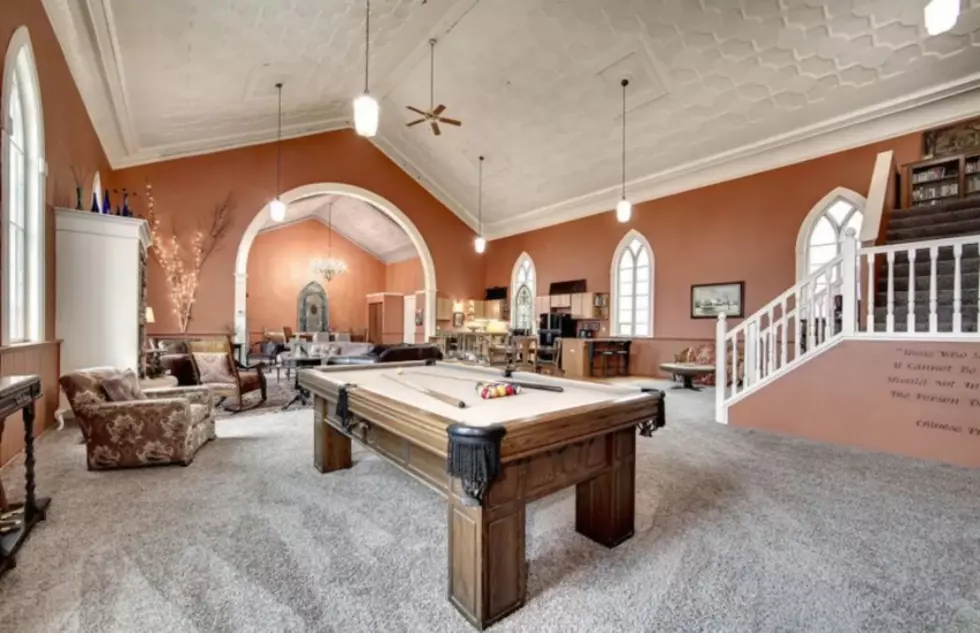 Former Minnesota Church Has Been Transformed Into A Fascinating Airbnb
Kelly via Airbnb
A visit to a former church isn't quite what most have in mind when thinking of their next weekend getaway, but this former church in Red Wing just might change your mind. It also may be the most unique Airbnb in Minnesota.
The Former Red Wing Church Transformed Into A Must-See Airbnb
This is the former St. Peter's Lutheran Church, and it has been completely transformed into an Airbnb that includes a pool table, ping pong, and plenty of space for small or larger groups to kick back and relax for a weekend or more.
The Airbnb is just a few blocks from Main Street in Red Wing and is within walking distance of many different restaurants, museums, shops, and more. It is even a short distance from Treasure Island Resort and Casino, Welch Village, Lake Pepin, and many other destinations. So, no matter winter or summer this Airbnb might be the next great spot for you and your family.
What do you say, is this the most unique Airbnb in the area? The state?
A Southern Minnesota Church Transformed Into An Unique Airbnb
With plenty of space for your next family outing, this unique Airbnb was a former church in Red Wing. Completely revamped with three bedrooms, four beds, and two baths. Check it out!
This Iowa Grain Bin Revamped Into An Incredible Airbnb!
If you love unique Airbnb's for your family trips, this grain bin turned Airbnb should be another stop for your next family adventure!
Iowa Grain Bin Turned Cozy Airbnb Should Be Your Next Adventure Destination
This Grain Bin turned cozy Airbnb in La Mares, Iowa, might just be the relaxing destination that you and your family check out! The 30-foot diameter grain bin was converted into a charming two-story lodge using reclaimed barn wood and corn crib lumber.
This charming getaway is generally $110 per night and up to $150 with six guests, and also has 10 acres of land to wander.
Check out this unbelievable Grain Bin Lodge below!
Cheapest Minnesota House On The Market Includes Mystery Trash Bags
This
861 square-foot home
comes with a one-car garage on an 8,886 square-foot lot. It was built back in 1920 and has an unusual room that is filled with mystery trash bags.
See it for youself!