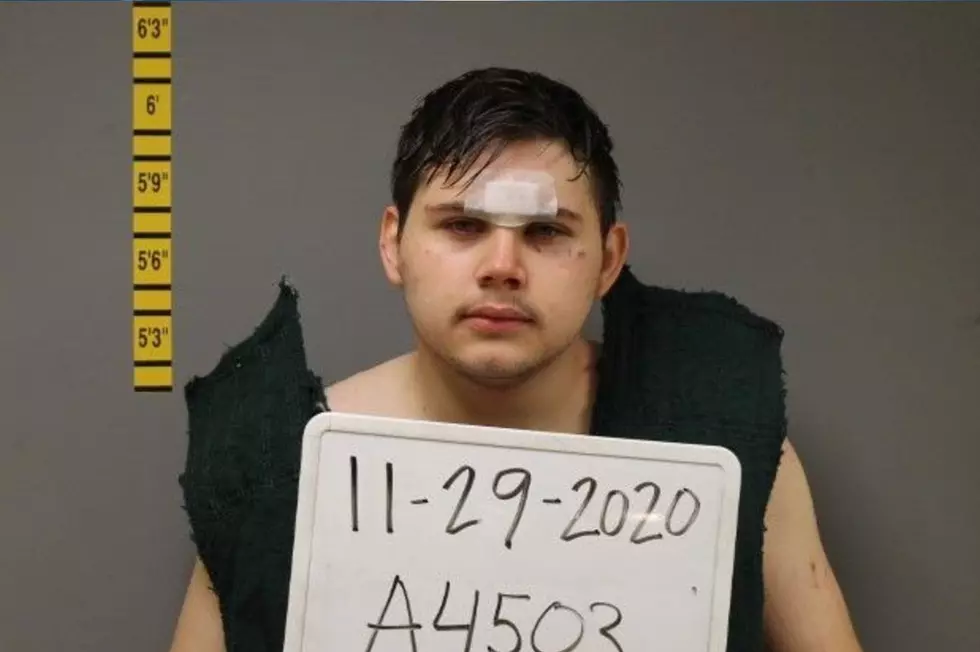 Man Who Shot Albert Lea Police Officer Competent to Stand Trial
Freeborn County Sheriff's Office photocx
Albert Lea, MN (KROC-AM News) - An Albert Lea man accused of shooting and wounding a police officer and two other men has been found competent to stand trial.
A Freeborn County judge issued the ruling Thursday in the case of 22-year-old Devon Weiland. He is charged with three counts of first-degree attempted murder and three counts of second-degree assault for allegedly opening fire on Albert Lea police officers and residents of an apartment building after the law officers responded to a noise complaint in the early morning hours of November 29, 2020. The criminal complaint says Weiland admitted that he was the person who had phoned in the noise complaint.
The first officer to arrive at the scene was shot in the chest but was spared from a serious injury by his protective vest. A resident of the apartment building suffered a gunshot wound to his arm after he heard noises and went outside to check on his vehicle. A third person was shot in the leg when a bullet went through the door of his vehicle while he was driving past the apartment building on his way to work.
Albert Lea police then cordoned off the area and summoned three SWAT teams to the scene. A lengthy standoff then ensued and Weiland allegedly fired a number of shots at the law enforcement officers from a third-floor apartment window. Eventually, teargas was deployed and Weiland allegedly responded by firing a gun through his apartment door while a tactical team was stationed in the hallway outside the residence. When he finally surrendered, Weiland had suffered an injury on his four head that resulted in heavy bleeding.
According to court records, Weiland told investigators he fired around 75 rounds before surrendering. Weiland underwent two psychological evaluations prior. The first evaluator deemed him incompetent to stand trial, but the prosecution objected and another mental health expert interviewed Weiland on two occasions before recommending he be found competent for prosecution.
In an August 2021 report, Dr. Tricia Aiken stated that her opinion was that Weiland was an individual attempting to avoid criminal prosecution and stated, "I did not see obvious indications of current psychosis, mania or cognitive impairment that would impede his ability to go to court, work with his attorney, and make decisions in his case."
Weiland's next court appearance has yet to scheduled.
24 Places in Rochester to Take Your Out-of-Town Relatives
The relatives are in town for the holidays. What do you do to keep them entertained? Here are some places in Rochester, Minnesota where you can take your out-of-town relatives.