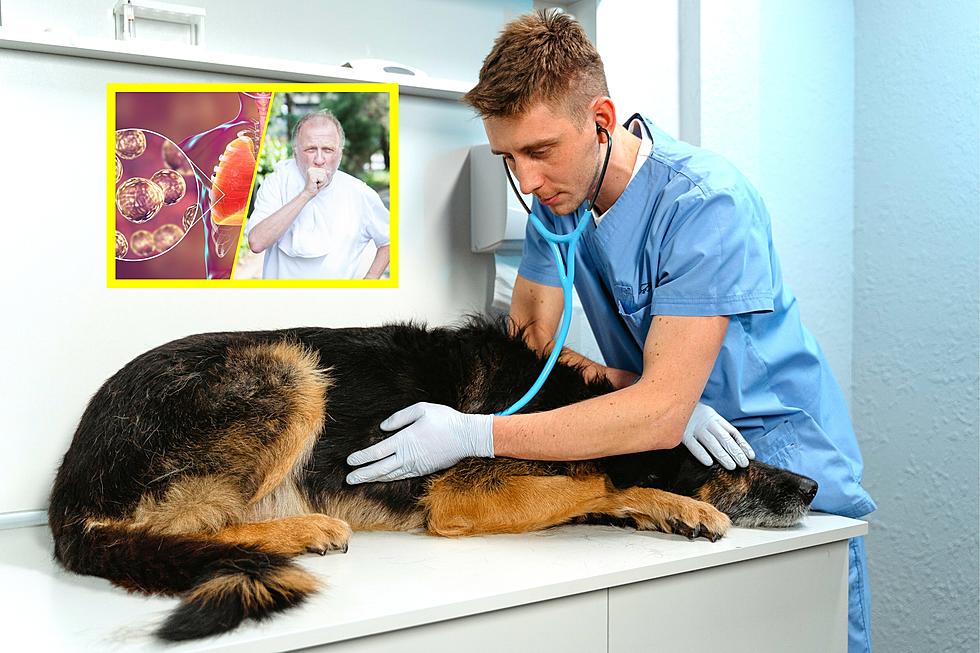 Wisconsin Dogs Are Catching A Nasty Infection, Humans Are At Risk Too
Canva
Have you ever heard of blastomycosis? A Wisconsin woman's two dogs, Zena and Conan, have been battling this infection for over a year. It all started when Zena began showing signs that something was wrong. Kavanaugh had a guess based on the signs from a past experience, having lost a dog to the same infection in the 90s.
What is blastomycosis?
Blastomycosis is a rare but serious fungal infection that affects the lungs primarily. The fungus can be found in moist soil and decaying wood in certain areas of the country, including Wisconsin.
Why is it important to know about blastomycosis?
Knowing about blastomycosis and its symptoms can save your dog's life. The sooner you catch it, the sooner you can begin treatment and prevent the infection from spreading. It's also important to note that blastomycosis is not passed between animals and people.
What are the symptoms of blastomycosis in dogs?
Dog owners should be aware of the symptoms and how easy it is to catch it early. Some of the symptoms are pneumonia-like and knowing what to look for can save your dog's life and save you a lot of money in the long run.
Symptoms of blastomycosis in dogs can vary, but common signs include coughing, lethargy, lack of appetite, swollen lymph nodes, and limping. It can also present as a draining wound that won't heal.
Read More: Illinois Kids Are Doing This Dangerous Trend They Learned From Tiktok
Dogs can get really sick if they breathe in Blastomyces fungus from their surroundings. This can cause problems with their breathing and sometimes even lead to death if not treated.
Can humans contract Blastomyces infections from dogs?
No, it's not contagious between animals and people through the air but humans can still catch the infection in other ways, according to the CDC. The symptoms of blastomycosis in animals are similar to the symptoms in humans.
People who work or participate in outdoor activities in wooded areas (such as forestry work, hunting, and camping), moist soil (such as by lakes or rivers), and disturbed soil (such as through digging or excavation) may be at higher risk for getting blastomycosis.
People with weakened immune systems may be more likely to develop severe blastomycosis than people who are otherwise healthy.
[h/t WILX]
LOOK: Here Are 30 Foods That Are Poisonous to Dogs
To prepare yourself for a potential incident, always keep your vet's phone number handy, along with an after-hours clinic you can call in an emergency. The ASPCA Animal Poison Control Center also has a hotline you can call at (888) 426-4435 for advice.
Even with all of these resources, however, the best cure for food poisoning is preventing it in the first place. To give you an idea of what human foods can be dangerous, Stacker has put together a slideshow of 30 common foods to avoid. Take a look to see if there are any that surprise you.
WOOF: These are the most popular dog breeds in America